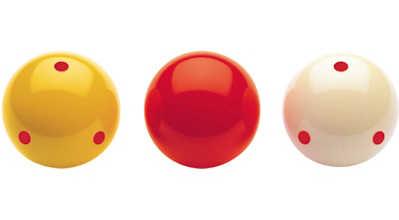 All About 3-Cushion Billiards
The game of 3-Cushion Billiards is fascinating, challenging and exciting. Millions play, but few have truly mastered its intricacies. At 3CushionBilliards.com we deliver to both the novice and the expert player an entertaining and informative experience. Whether you love billiard stories and the drama of tournament play, you are seeking ways to improve your game, or you simply want to be entertained by the mastery of some of the greatest players, there is something here at 3CushionBilliards.com for you.
Mission & Purpose
The website 3CushionBilliards.com is dedicated to providing news, events and instruction to further the sport, science and beauty of this wonderful and challenging game. We have no geographic limits or skill requirements. Wherever you may be in the world, or wherever you are in your abilities as a player, you will find something at 3CushionBilliards.com to both entertain and inform.
How we got our start
We were born at a very young age. If you've read this far you know we value humor in everthing we do. But we also know that the 3-cushion billiard world has few resources that cover the wide range of places where 3-cushion billiards is played, the wide range of playing skills among players and the diversity of events - International and local - that players of all abilities around the world enjoy. So we decided it was about time a website was built that would provide a little something for 3-cushion lovers everywhere. And so 3CushionBilliards.com was born.
Quick facts about 3-Cushion Billiards:
3CushionBilliards.com is your one web resource for everything 3-Cushion Billiards. Just look at some of the great features you will enjoy:
Now that you know about us, please bookmark our site, visit us often and don't forget to follow us on Twitter.
If you wish to contact us for more information, have a room to add to our directory, or a tournament to add to our calendar, click here.
3CushionBilliards.com exists solely through the generosity and support of its billiard friends throughout the world. If you wish to add your support to 3CushionBilliards.com please click here.
Thanks and Good Billiards!