USBA Tournaments in Tacoma, Washington and Flushing, New York
In the past two weeks the USBA has held tournaments on both sides of the country giving B and C level players a chance to get in on the action and win some cash prizes. The Dick Takano Memorial was held in Tacoma, Washington, and two class tournaments were held at Carom Cafe in Flushing, New York. Results and pictures follow.
2016 Dick Takano Memorial Tournament
December 2nd-4th at Tacoma Elks Lodge, Tacoma, Washington
We had a great field of both B & C Players and because of the 50 inning limit we were able to play this tournament in two days. We may try it on Saturday/Sunday next time, after football season!
Complete Takano Charts CLICK HERE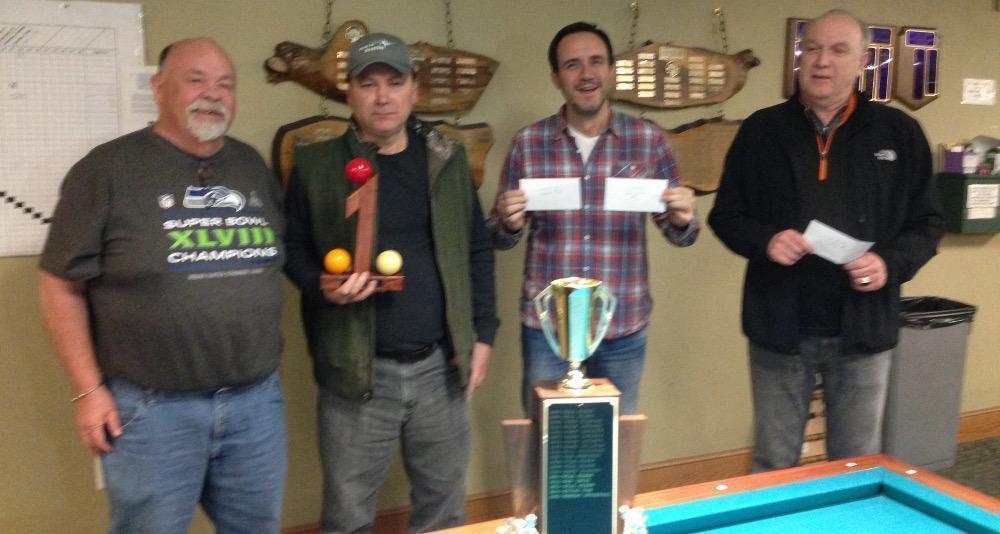 USBA Sub-.500 Tournament
November 27th at Carom Cafe, Flushing, New York
1st Place - James Cho $275.00
2nd Place - Kaya Bayramoglu $175.00
3rd Place - Dave Hernandez $100.00
4th Place - John Guldali $75.00
High Run - John Guldali $5.00
Complete Sub-.500 Charts CLICK HERE

USBA Sub-.600 Tournament
December 3rd at Carom Cafe, Flushing, New York
1st Place - Hugo Flores $500.00
2nd Place - Seho Park $300.00
3rd Place - Luis Miguel Valdovinos $200.00
4th Place - SK Park $100.00
High Run - Hugo Flores $20.00