Miguel Torres Wins His 2nd USBA National Championship
Miguel Torres stunned the US Billiard community going all the way to win the 2018 USBA 3-Cushion National Championship. The event, held over five days from May 28 June 1 was once again at the Casino Del Sol resort in Tucson, Arizona. Forty-three players met in five groups in the preliminary round-robin matches. Sixteen players advanced to the single elimination finals to crown the champion.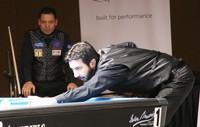 2017 USBA National Champion Pedro Piedrabuena returned to defend his title. And his determnation was evident as he went into the final match against Miguel Torres undefeated. It was a tense final match against the former champion that brought the crowd to its feet. Like so many times before Pedro, trailing late in the game, looked like he was preparing to mount a comeback. But in the end Miguel was able to hold on to his slim lead and closed it out 35-33 in 22 innings.
Also on hand were former champions Huigo Patino, Mazin Shooni, Sonny Cho and Frank Torres. Sonny was the only former champion who did not make it out of the prelims. Perhaps that is an indication that a changing of the guard in US billiards is in the wind.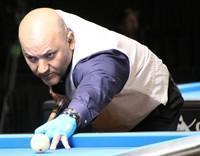 Out of the preliminary rounds Group A Miguel saw his only loss in the event to talented Ramses Verlinden who faired well all the way until the quarter-finals. Pedro was undefeated in his effort in Group B, taking his only loss in the event against the eventual winner in the final. Frank Torres won group C to advance as did talented Houston player John Park who later dropped to Pedro in the quarters in a close, tough loss. Thanh Vu, another Houston player won his group D defeating former champion Mazin Shooni who also qualified for the finals but lost in the first knock-out round to Park. Michael Kang gave Hugo Patino his only loss in the prelims as both moved on from Group E.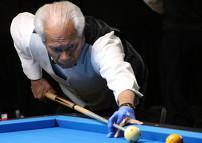 By the time the quarter-finals were over, the four players remainng were all former champions. Pedro Piedrabuena had an easy time with Frank Torres in their match, while Miguel was pressured the whole way but managed a win over Hugo Patino to set up the final encounter. On this Friday in Tucson Arizona it was Miguel's turn to shine as he got ahead, stayed ahead and won the day.
Dale Saunders served as tournament director and POVPool provided live-streaming and replay on YouTube.

Our congratulations to Miguel Torres, 2018 USBA National Champion.
Tournament Results
Click the links below to see the preliminary and final result charts::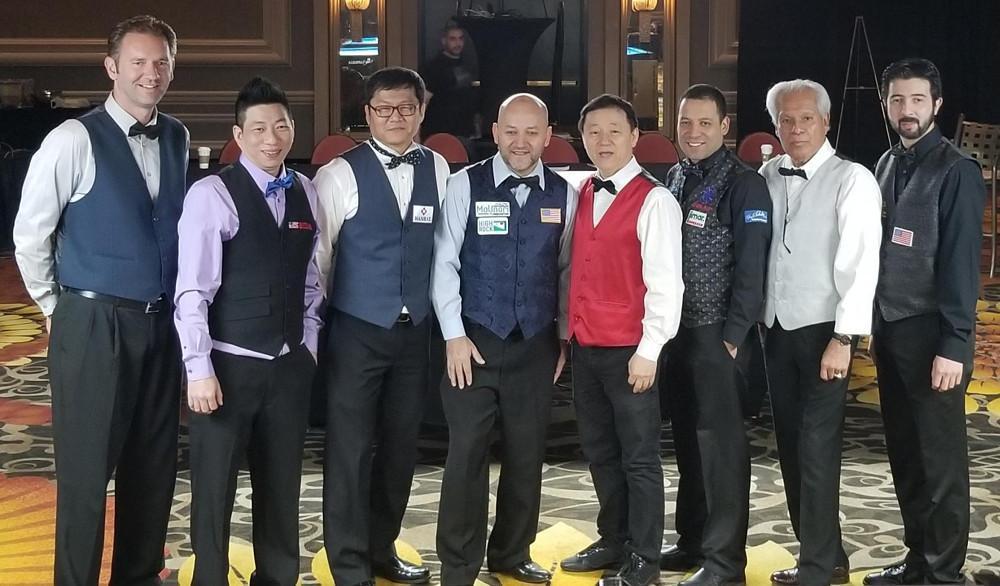 Pictured above (L to R): Ramses Verlinden, Thanh Vu, John Park, Hugo Patino, Michael Kang, Miguel Torres, Frank Torres and Pedro Piedrabuena.