Dick Jaspers WIns Fifth World Championship Title
The 56-year-old Dutchman Dick Jaspers is again the best billiard player in the world on two fronts. At the 73rd World three cushion Championship in Sharm El Sheikh, Egypt, started with 48 players, Jaspers captured his fifth world title by winning the final against 47-year old Turk Murat Naci Coklu: 50-47 in 32/31 innings.
On the UMB world's list, the most prestigious ranking, Jaspers already was the number one in the most popular discipline in carom billiards. Swedish giant Torbjörn Blomdahl was dethroned in Sharm El Sheikh as world champion this week.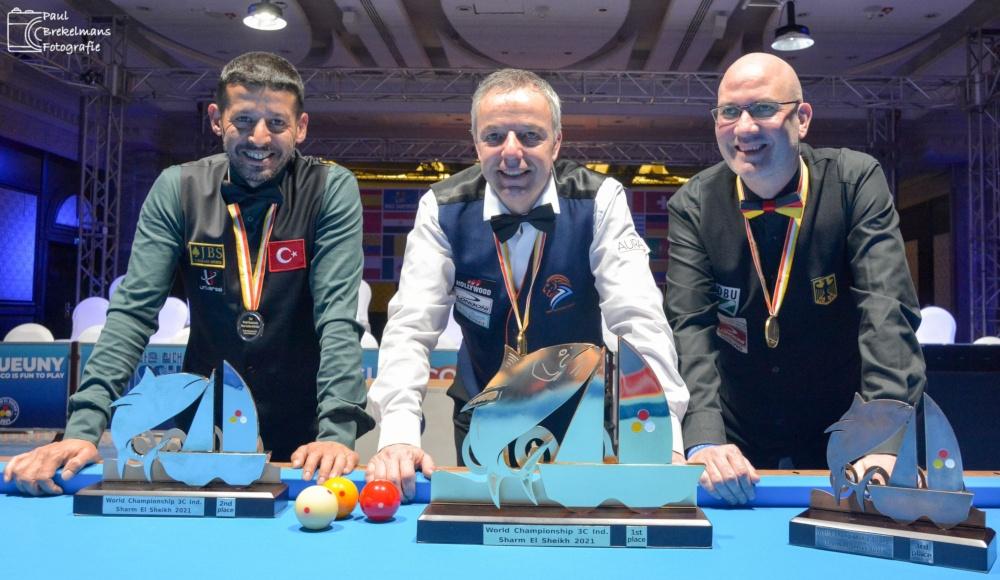 The new champion, Dick Jaspers, was on the podium with Murat Naci Coklu (above left) and German Martin Horn (above right) in the arena on the banks of the Red Sea. Italian Marco Zanetti was missing in the ceremony, because his 98-year old mother Lilly ad passed away during his last match.
The official order of the top 16 appears courtesy of the UMB: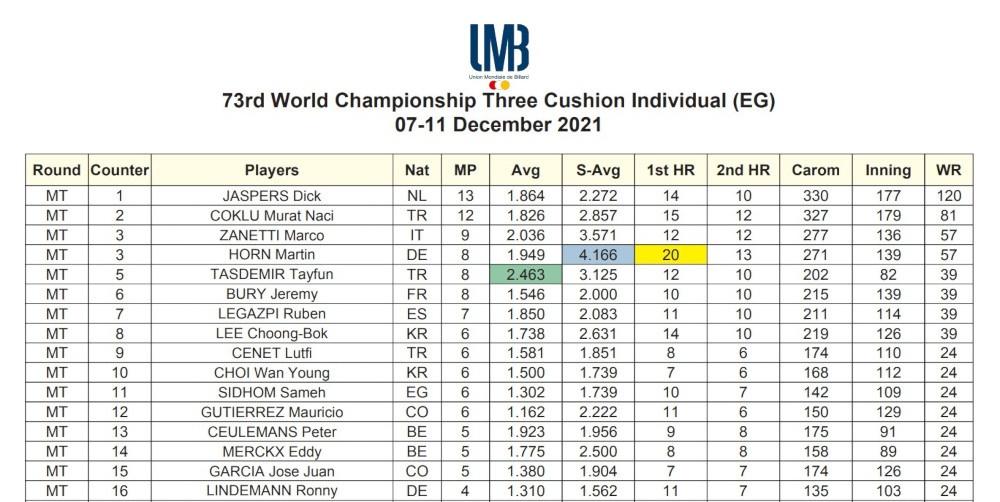 Thanks to our friends at Kozoom where you can read the entire story and see more pictures of the event.