The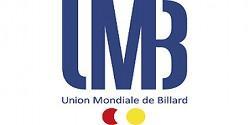 Union Mondiale de Billard (UMB) is the governing body for 3-Cushion Billiards in the world. Each year since 1928 (with few interruptions) the UMB has held a World Championshop tournament to determine the world's best player. Here you will find a list of former champions by year including their home country, the location where the tournament was held and the winner's tournament average.
UMB World Champions 3-Cushion Billiards
The current world champion is Tayfun Tasdemir of Turkey.
To view the complete list of UMB World Champions from 1928 CLICK HERE.