54th Annual Southern Oregon Tournament Elks Club Ashland Oregon USA
From Saturday, September 24, 2016
To Wednesday, September 28, 2016
Hits : 926

54th Annual Southern Oregon Invitational
ASHLAND ELKS LODGE #944
IS PROUD TO ANNOUNCE
THE 54TH ANNUAL SOUTHERN OREGON INVITATIONAL
3-CUSHION BILLIARD TOURNAMENT
We cordially invite you and your friends to participate in the 54th year of this popular invitational tournament. This year, we will be following the new format we started in 2015 by hosting two separate back-to-back tournaments over the span of our regular fall tournament week.
On Saturday, September 24, 2016, we will begin a team tournament that will continue all day Sunday and through the first half of the week, concluding with a banquet and raffle on Wednesday, September 28. The entry fee for this event is $60, which includes one place at the banquet. (Additional banquet tickets will be available for sale both in advance and during that week.) An upper limit of 36 players can be accommodated, so all paid entries after the first 36 will go onto a waiting list. Before the event starts, all players will be assigned to teams of mixed abilities, and over the course of the tournament, they will compete against players of varying abilities from the other teams. At the banquet, trophies will be presented to the players on the winning team as well as to winners of high run, most improved player, and our annual Friendship Award.
The second tournament will be a USBA B/C Tour Event, the Fifth Annual Marti Tracy Memorial. Participation will be limited to the first 32 paid entries, with any additional paid entries placed on a waiting list. The entry fee will be $120 for any level of play, and players will be divided into preliminary round robin flights of mixed abilities, with top finishers from each flight moving to three separate finals flights on Sunday for B/B+, C+, and C. (C players are defined by the USBA as below a .399 average, C+ as between .400 and .549, and B/B+ spanning between .550 and .899.) Prize funds for each of the three levels will begin with all of the funds contributed by players' fees at that level, less the amounts of $5 per player to the USBA plus $10 per player to the Lodge). In addition, Bob Tracy has very generously donated $3,000 to add to the prize fund, and this and any other donations we receive will be matched at 50% by the USBA, so with maximum participation, the total prize funds will exceed $7,500.
Formally, this USBA tournament will be held on Friday through Sunday, September 30 through October 2. However, with a full field of 32 players, those three days will be very busy, so to take some pressure off, those players who are in town on Thursday, October 1, either having played in the team tournament or arriving early for the USBA event, can elect to play some of their tournament games on Thursday. For others, Thursday can be a practice day, a day for casual games with friends, or a day to relax and enjoy Southern Oregon.
All entry fee and donation checks should be made out to Mark Williams and mailed to:
          Mark Williams, Ashland Elks Billiard Committee Chairman
          1065 Ivy Lane
          Ashland, OR 97520
Payment by check is preferred, but if you must pay by credit card, please call Mark Williams at 541-941-1291. For scheduling purposes, all entries must be final by Friday, September 16, 2016, or arrangements made with Mark Williams, Tournament Director. If you have questions, you can call Mark Williams at 541-941-1291 (please leave a detailed message so I can return your call), or, for a faster response, you can send email to This email address is being protected from spambots. You need JavaScript enabled to view it..
- - - - - -- - -- - -- - -- - -- - -- - -- - -- - -- - -- - -- - -- - -- - -- - -- - -- - -- - -- - -- - -- - -- - -- - -- - -- - -- - -- - -- - -- - -- - -- - -- - -- - -- - -- - -- - -- - -- - -
Name _______________________________________________________________________ Player Average _________________
Address ______________________________________________________________ USBA Member? Yes / No (Circle One)
Phone _______________________________ Email _________________________________________________________________
Team Event ($60 Entry)? Yes / No (Circle One) USBA Tour Event ($120 Entry)? Yes / No (Circle One)
Addt'l Banquet Tickets ($15 each) _______ Donation to USBA Tour Event Prize Fund ________ Donation to Ashland Elks ________
Total Amount Enclosed ______________ Estimated Arrival Date & Time ________________________________________________
Location
Ashland Elks Lodge No. 944
255 E Main St
Ashland, Oregon 97520 USA
541-482-3911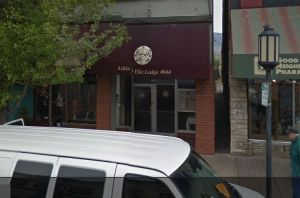 Contact Mark Williams This email address is being protected from spambots. You need JavaScript enabled to view it.

Equipment:
Six Gabriels 5'X10' Heated Three-Cushion Billiard Tables