Eight Ball Billiards Thursday Handicapped Tournament Maywood California USA
Thursday, May 19, 2016, 08:30pm - 11:59pm

Hits
: 26108
Eight Ball Billiards
Thursday Handicapped Tournament
One night event for individual players
Generally starts around 8:30PM and runs till about Midnight
This recurring event will draw as many as 30+ players
Entry Fee $10 per player which goes in to prize fund.
Total prize fund depends on number of players, and includes raffle ticket entry to all paid entrants. Raffle wins minumum of $100. If no winner, prize carries over ($200, $300, etc. till someone wins)
PLEASE NOTE: The old Eight Ball Billiards location will be closing 6/12/2016. A new location is planned for October. Check back with 3CushionBilliards.com for more details.
Location
Eight Ball Billiards
5250 Atlantic Blvd
Maywood, California 90270 USA
323-562-9092
http://www.facebook.com/pages/Eight-Ball-Billiards-Inc/115724185121376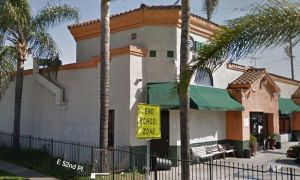 Contact Ricardo Carranco 323-490-8075

Equipment:
Fourteen Verhoeven 5'X10' Heated Three-Cushion Billiard Tables