USBA Tour "B" Level Tournament Casino Del Sol Resort Tucson Arizona USA
From Monday, January 16, 2017
To Wednesday, January 18, 2017
Hits : 808

USBA Tour "B" Level Tournament
 IMPORTANT: The opening day schedule for the "B" event is as follows:
Date: Monday, January 16, 2017
Players' Meeting: 9;00 AM
FIrst Match Begins: 10:00 AM
The "B" event has reached full subscription! Here is the official playes list: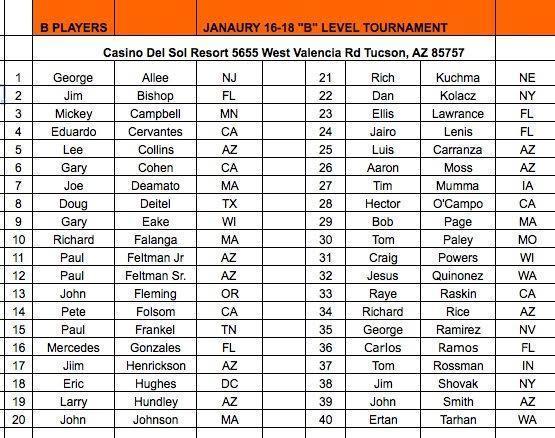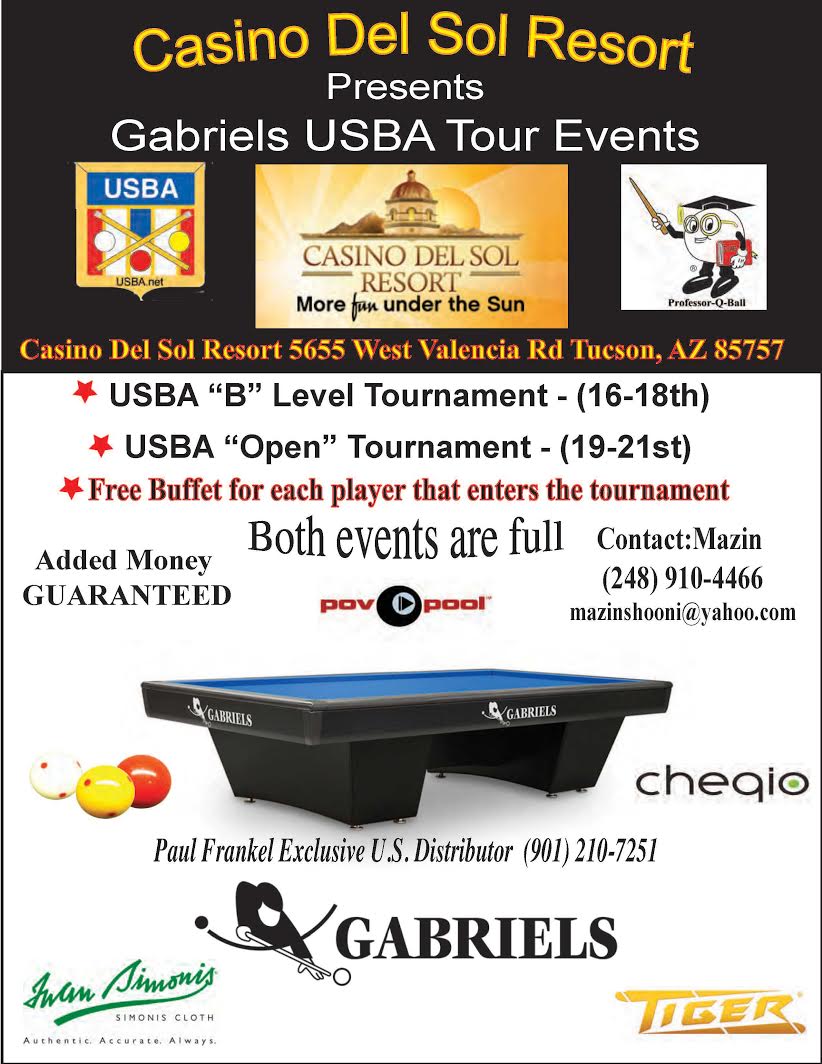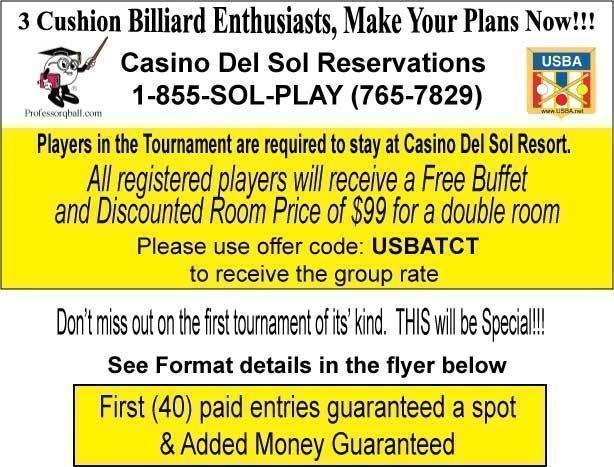 Please note: A USBA Tour Open Event will be held at the same location immediately following beginning January 19.
Location
Casino Del Sol Resort
5655 West Valencia Rd
Tucson, Arizona 85757 USA
855-765-7829

Contact Mazin Shooni 248-910-4466

Equipment:
Events held at the Casino Del Sol have tables brought in and setup by the organizer event-by-event
In the past Gabriels tables have been used with anywhere from 4-6 tables in play for the competition.