12th Annual Mike Kelley Memorial - Jake's Game Room - Marshalltown Iowa USA
From Friday, April 28, 2017
To Sunday, April 30, 2017
Hits : 798

12th Annual Mike Kelley Memorial
USBA 3-Cushion Tournament
April 28th-30th, 2017
To be held at Jake's Game Room
207 E Main St., Ste. #7 Marshalltown, IA 50158
$110 entry for USBA members
Round Robin format to be determined by # of players
$$$ added
Field limited to 18 players!! Sign up now to ensure a spot!!!
Send entries to:
John Jacobson
501 Terry Terrace
Marshalltown, IA 50158
Entries due by April 26th
For More info call or text John @ 641-751-4696
Location
Jake's Game Room - CLOSED
207 E Main St
Marshalltown, Iowa 50158 USA
641-750-9017
http://www.facebook.com/JakesGameRoom/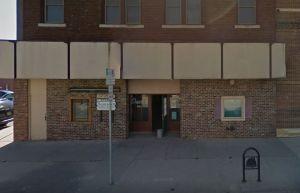 Contact John @ 641-751-4696

Equipment:
Closed due to Tornado! Seriously. Check out The 918 where the tables were moved to.