Texas Carom Association - Season 2 - LOCATION CHANGES PLEASE CHECK - Houston Texas USA
Thursday, May 24, 2018, 06:00pm - 11:00pm

Hits
: 8790

TCA League Play - Season Two on Thursdays!
The Texas Carom Association was formed to promote 3-Cushion Billiards in Houston, Texas. Membership is open to all.
Season Two League games are played on Thursday evenings
Players play to handicapped scores based on official averages or as assigned by tournament director.
Members vote each week on which room the games will be played. The two most popular rooms so far are:
US Bida 10905 Bellaire Blvd Houston Texas
Goodays Bida 13442 Bellaire Blvd Houston Texas
Please check on group chat (members only) or on our Facebook Page:
https://www.facebook.com/groups/texascaromassociation/
Location
US Bida Billiards
10905 Bellaire Blvd Suite E
Houston, Texas 77072 USA
281-857-7383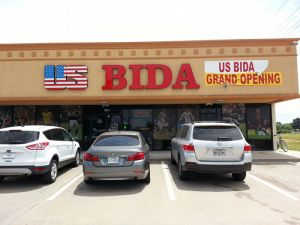 Contact John Park 832-387-1515

Equipment:
Eight Verhoeven 5'X0' Heated Three-Cushion Billiard Tables
One Gabriels 5'X0' Heated Three-Cushion Billiard Table
Two 4'X8' Carom Billiard Tables (non-heated)