Thank You For Your Support
Thanks! Muchos Gracias! Merci Beaucoup!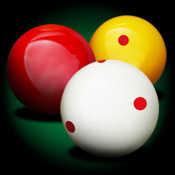 Your support of 3CushionBilliards.com enables us to continue to bring you the latest breaking news and results, the most complete billiard room listing online and a comprehensive calendar of International National and regional events.
Please bookmark our home page and stop by often to see what's happening in 3-Cushion Billiards around the world.
Sal Bello
Editor-In-Chief