Tiger Cup At Million Dollar Billiards
The Tiger Cup, featuring top International players from Europe and Vietnam runs from August 18th to the 20th at Million Dollar Billiards in North Hollywood, California. Eddie Leppens, just off his 2nd place finish at the Verhoeven Open will participate. We will provide schedules and results as we receive them. Official tournament information courtesy of Ricardo Carranco,Tournament Director. Click below to follow links to view updates on preliminar round results and daily schedules.
The preliminaries are over and the last 32 will meet in a single elimination knock-out event to be completed by Sunday evening. Here is the list of players who qualified for the final matchups: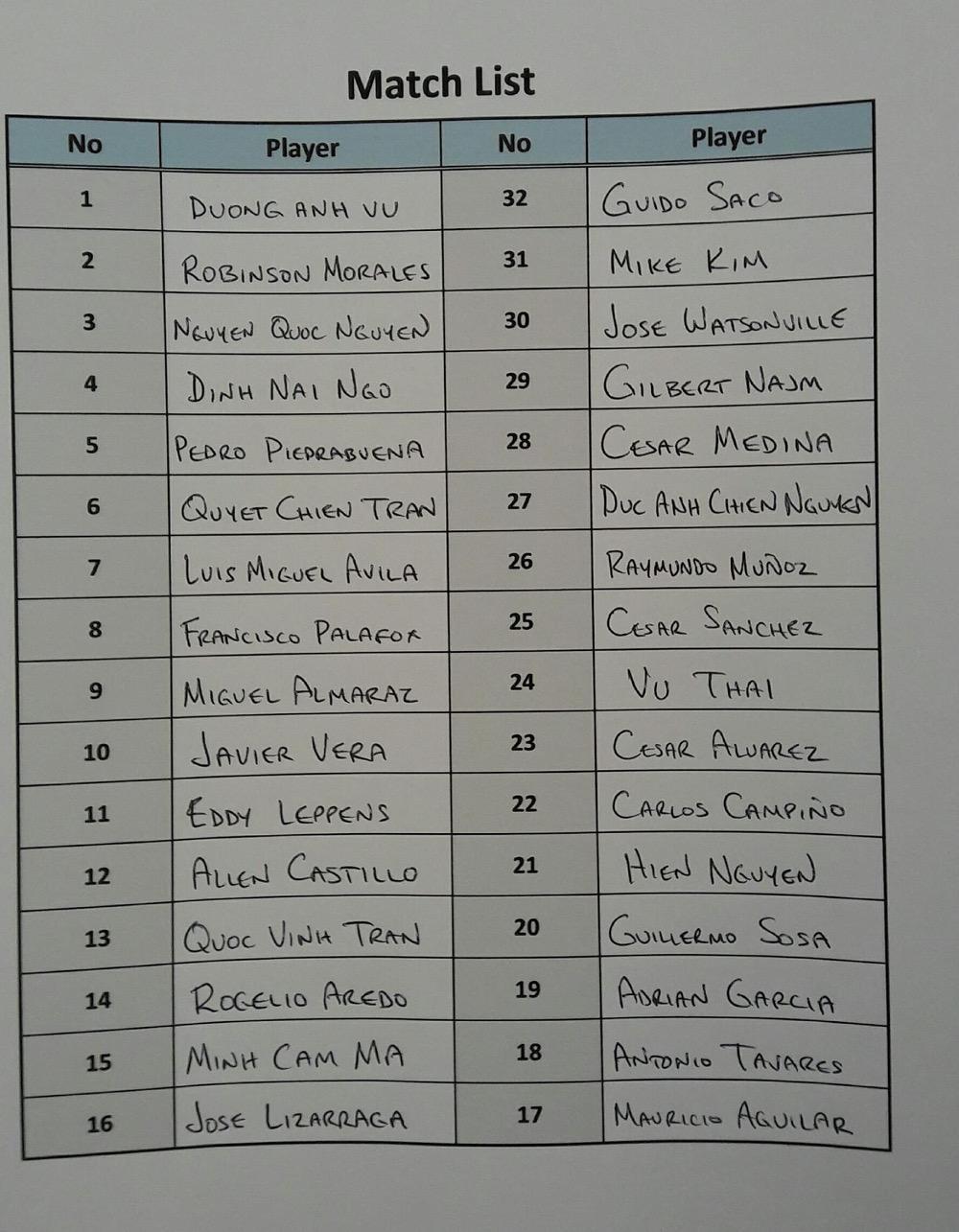 Click to expand the images below - interim results and schedules.
Results: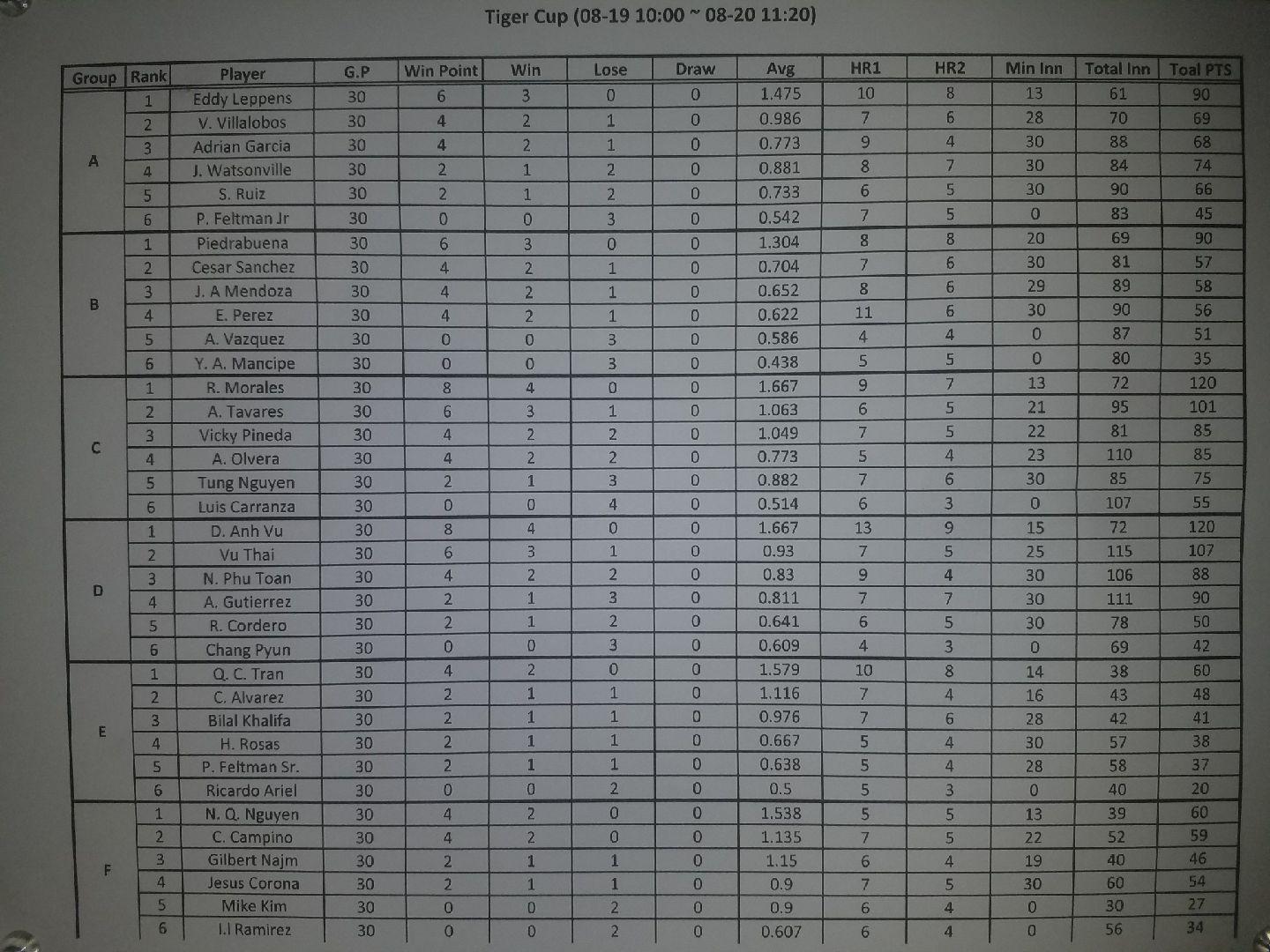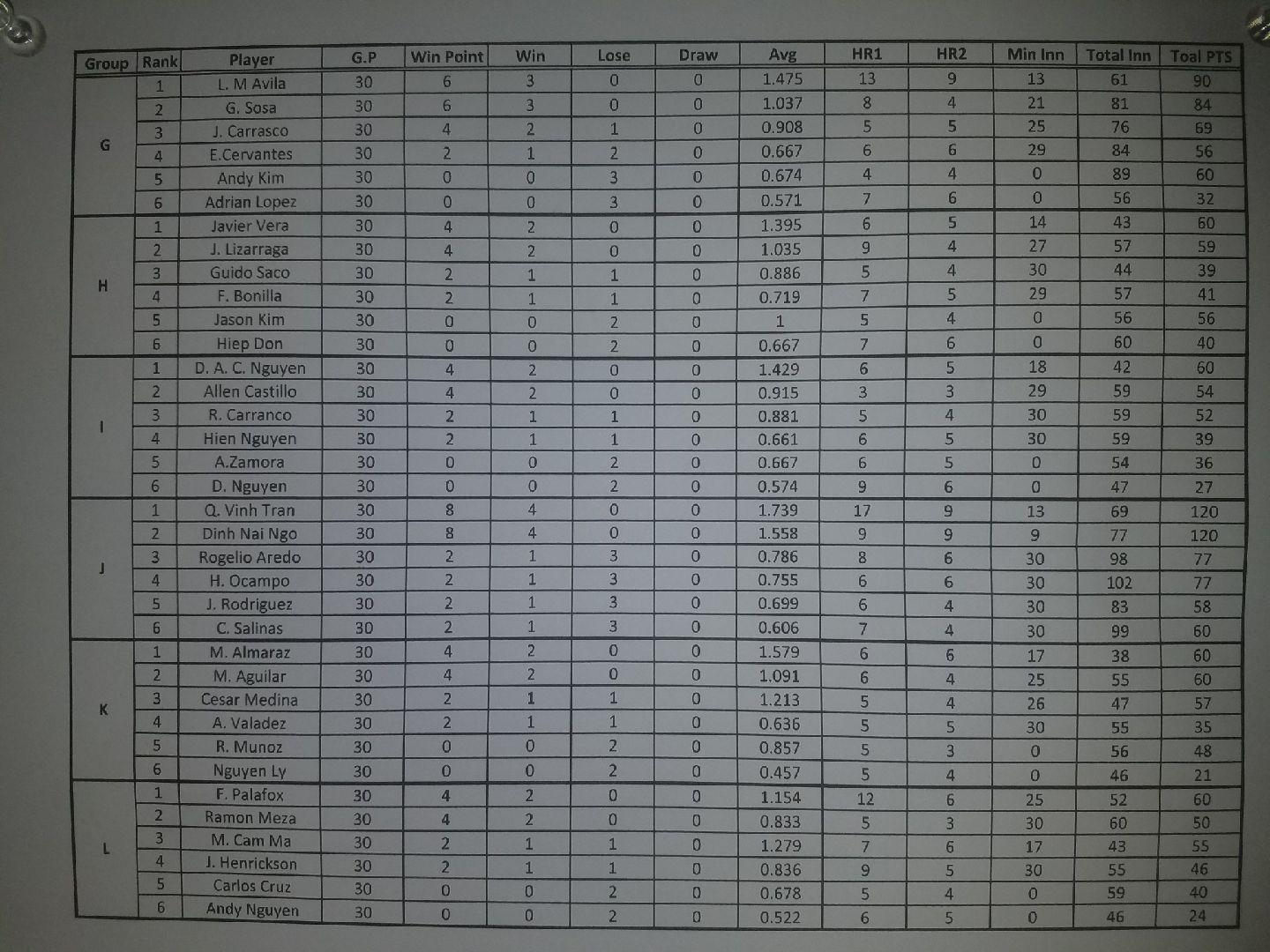 Schedules: