USBA Tour Open Tournament Doral Billiards Miami Florida USA
From Thursday, February 04, 2016
To Sunday, February 07, 2016
Hits : 2149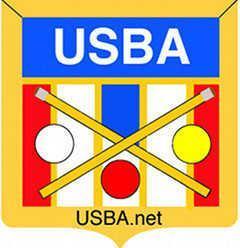 USBA TOUR OPEN TOURNAMENT
IMPORTANT DATES: Players meeting on Thursday, February 4, 2016
                                   Tournament play will take place February 5-7
Estimated prize fund = $15,200.00
Prizes based on 35 players which include 20 "A" and 15 "B" players
Prizes include estimated auction and lottery proceeds and $4,050 added money
Entry fees:
A , A+ and all International players (.800 average and above) $335
B and all other players $285
Please Note: USBA members save $25 - They do not have to pay a $25 "no-member" fee.
Estimated prize payout:
1st $4,500
2nd $3,000
3rd $2,000
4th $1,500
5th to 8th $ 700 each
9th to 12th $ 350 each
Format based on 35 player 7 groups of 5 race to 25 pts
Twelve players including auction and lottery will partake in the finals
All finalists receive a cash prize
Dress Code: Type "B" during preliminary rounds.  Vest and tie on Sunday
More information will be added soon...
Location
Doral Billiards
7800 NW 25th St #1
Doral, Florida 33122 USA
305-592-8486
http://www.doralbilliards.com/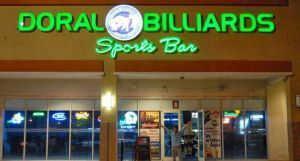 Contact Victor Cuzzi 786-366-9273

Equipment:
Six Chevillotte 5'X10' Heated Three Cushion Billiard Tables