USBA Mike Fahey Memorial Elks Allenmore Tacoma Washington USA
From Friday, August 05, 2016
To Sunday, August 07, 2016
Hits : 1441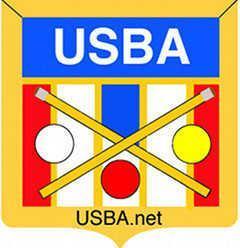 USBA Mike Fahey Memorial Tournament
The Tacoma Billiard Federation Presents: The 2016 Mike Fahey Memorial Handicap Tournament
Hosted by the BPOE 174 Elks Club, Tacoma, WA
2013 S. Cedar St., Tacoma, WA 98405  (253) 272-1117
August 5,6,7th 2016 beginning at 9:00 AM
Entry Fee is $ 70.00 USBA Membership required
Deadline for confirmed entry is July 29th which means
Your money is received or guaranteed with Ed Brasfield
by that date (see below). 28 Players is the maximum.
The format will be 40 innings or Handicap, whichever comes first with equal innings. Players will take their appropriate spot and play to 30 on the wire. Spots as follows: C= 14;C+=13; B=9; B+=5; A=0
The prize fund will go to the players less $20 to USBA and TBF. If the player shows his current USBA card at registration on Friday he will receive a $5 refund.
2016 USBA Mike Fahey Memorial Handicap Tourney
Standard USBA Rules of Play apply.
Innings will be accurately kept for each game by loser of the lag.
The winner of the lag has choice of cue ball, or may defer.
Each Player is assigned a handicap based upon the higher of either Tacoma Play, their USBA Play, or one assigned by the Tournament Chairman.
Each player begins the game by placing their Handicap on the String, and both players will play to 30 points on the string.
If the player who broke reaches 30 points, the other player has one inning to reach 30 points and tie the game, starting with the break, but he can't win. If the non-breaker reaches 30 points first, the game is over.
If neither player reaches 30 points on the string the score after equal innings will be determined by which player has scored the highest percentage of his allotted points. If tied they will lag for the win.
There will be a "Finals" for the top finishers, two from each flight, played on Sunday Morning. Depending on the make-up of the entries and the number, we may add a C/C+ finals to the mix.
In the case of a Tie in the Flights, the results from the flight will determine which advances, Wins, Losses, Head to Head, and Fewest Points Scored against will determine the Tie-Breaker.
There is only one Prize Pool and High Run in the Flights. Subject to revision.
B+= 5; B= 9; C+= 13;C= 14; these are added to the players string at start.
Send your entries directly to ED Brasfield as soon as possible at 16303 Spanaway Loop Road, Spanaway, WA 98387. You may call him at (253) 468-9839, or email him at This email address is being protected from spambots. You need JavaScript enabled to view it..
Make all checks payable to "Tacoma Billiard Federation"
Tim Poole is the TBF Tournament Director and will answer any questions about the rules or format. (360) 463-3248
Location
Elks Allenmore Events Center
2013 South Cedar St
Tacoma, Washington 98405 USA
253-627-7211
http://www.allenmoregolfcourse.com/events.html

Contact Ed Brasfield This email address is being protected from spambots. You need JavaScript enabled to view it.

Equipment:
Four Verhoeven 5'X10' Heated Three-Cushion Billiard Tables
Old Tacoma Elks facility torn down... tables moved to new location across the street...