Myung-Woo Cho: Another Great Young Korean To Watch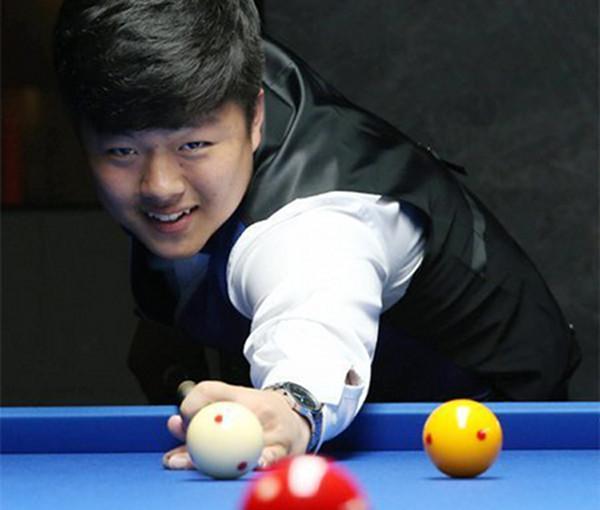 Myung-Woo Cho captured the 2016 World 3-Cushion Junior Championship held in Hurghada, Egypt December 8-10. At age 18 his promise of a long and successful career is first being realized. Cho demonstrated his ability earlier in the year by reaching the semi-finals of the UMB World Cup in Guri, Korea where he only lost to eventual winner Jeremy Bury of France. Here is a wonderful profile of this great young Korean billiard player from Korean news site The Dong-A Ilbo.
Cho Myung-woo wins 2016 world junior championship in 3-Cushion billiards
"I tried over the past four years and only won the first one this time," said Cho Myung-woo (18·Maetan High School), the winner of the 2016 World Junior Championship in 3-Cushion Billiards (for under 22). During the interview on Dec.20, he showed that he is still hungry for preeminence. Cho won the championship at a world's junior competition held in Hurghada, Egypt, in mid-December. He is a rising star in Korean billiards, making it to the best of 4 as the youngest player in the 3-Cushion World Cup, which was held in Guri, Gyeonggi Province, in September this year.
Influenced by his father, who was running a billiard hall, Cho started playing at the age of 8, quickly proving that he got what it takes to be a professional pool player. He was captivated by the charm of the sport in which a slight change of angle dramatically changes the fortunes of the many balls on the table. "I reached 300 points at the age of 9. I started playing in earnest thanks to the recommendation from the president of the Billiards Union of Gyeonggi Province, who happened to live in my neighborhood," Cho said. As I appeared on TV as a billiard prodigy, all the schools that I went to opened a new billiard club for me."
Currently, he goes to Maetan high school, which has a school-financed billiard club, and his daily schedule is full of billiards. Cho, who would practice at school after morning class is over, is almost always seen with his cue shaft on his fingers. "Sometimes, I play video games with my friends, but I am not good at it, so I find it a bit dull," the billiard hopeful said. "Actually, I play pool with friends, but eventually, we end up in separate tables."
His journey towards becoming the God of Billiards, as affectionately dubbed by his friends, has only begun. "So far, I have often competed with student players, but from next year, I will be give a chance to play against more experienced players," said Cho, who received a special admission into Korea National Sports University as a billiard player. "People often ask me how they can improve billiard skills. My answer is always the same. There is no short cut. Practice is the only way. Performance is directly proportional to the amount of hard work."
Story written by Hong-Gu Kang courtesy of The Dong-A-Ilbo (donga.com)