Nguyen Quoc Nguyen credits success to passion, luck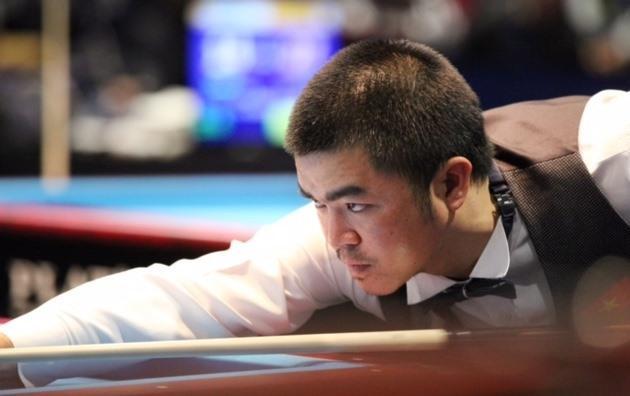 Vietnamese cueist Nguyen Quoc Nguyen, 35, started participating in professional billiards tournaments when he was close to 30, but despite the late start, he has made his mark internationally. Viet Nam News interviewed Nguyen and delivers a personal perspective on this up-and-coming world class player.
Nguyen vaulted on to the world stage and cemented his reputation in three-cushion billiards by winning the recent 2017 Asian Federation Championship in South Korea. He won two bronze medals in World Cup in 2014 and 2016, brought home a silver in an Asian event in 2013 and a gold in the Southeast Asian Games in 2011, besides bagging the top slot in several national tournaments.
Nguyen's standing has risen to the 13th position in the World Billiards Union. Here, Thanh Nga talks to Nguyen about his career, achievements and goals. Excerpts from the interview:
You've had many international successes, and your recent Asian championship win has put you among the world's top 15 players. It is also the second time a Vietnamese cueist has won an Asian event after Dương Anh Vũ's victory in 2008. How do you feel?
It was a wonderful feeling when I took the title of the Asian championship, which had many strong rivals, especially from South Korea. It has been a great advance in my career. However, I was not too surprised with this result as it was within my reach.
Are you expressive when you are playing?
I am natural and effervescent. Only by being like that can I feel comfortable and play better. I often smile when I play, even when my opponent has the lead. The score does not change whether I laugh or feel unhappy, so why not give my rival a smile? Maybe people will think I'm funny to hold that point of view. But it keeps me emotionally stable, which is very important in billiards. During tough contests, psychology is my main strength, alongside my skills.
What are the benefits and challenges of being a professional sportsman?
I have enjoyed a lot of advantages training and competing as the HCM City Sports Department has sponsored all my expenses to play at international tournaments in order to hone my skills and gain experience. Besides, my monthly salary and bonus are good, enough to support my life.
What destiny brought you to billiards?
I was born in Pleiku City in the Central Highlands province of Gia Lai. I have loved sports since I was a small boy. I began playing billiards when I was eight at a local club on two small tables. I came to HCM City to study in the Polytechnic University's electronic department when I was 18. I took six years instead of the normal four years to complete the course because I liked playing billiards more than studying.
The world of professional competition really opened to me after I won the HCM City championship in 2009. I was called to the municipal billiards team in 2010, and a year later, I was a member of the national team. Then suddenly, I beat veteran Vũ in the final match and bagged the gold medal in the Southeast Asian Games in Indonesia in 2011. It was the first international medal of my career. After that, I won many medals in both international and domestic tournaments.
How do you explain this marvellous winning streak?
It is destiny and luck. Many players are better than I am, but I still win in most events I participate. Playing billiards is my passion. They say, a man chooses his career, but in my case, it's the career that has chosen me. My mathematical aptitude also helps me approach billiards more easily.
What quality helps players become outstanding athletes?
You must be passionate, train hard, and be flexible during competitions. And lucky.
Who is your idol?
World No 2 Daniel Sanchez of Spain. Though he is among the top players in the world, he is modest and friendly. He is my teacher and my friend.
What is your next goal?
I will maintain my competition fitness, as I had for the Three-Cushion Carom Billiards World Cup in HCM City, which attracted 149 participants from 16 nations.