Felt-to-Felt Success: Conquering the Worlds of Both Billiards and Poker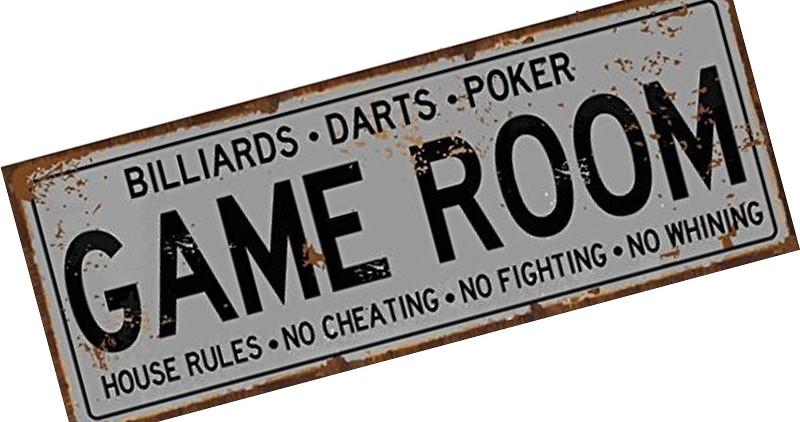 The games of billiards and poker share several things in common, namely skills, strategy, and high-stakes competition. But these beloved pastimes share another aspect that is so obvious, it is often overlooked—the felt!
There are many places to play billiards and poker right here in the USA that make trying your hand at either game easy! Skinny Bob's Pool & Poker in Round Rock, Texas and Bullshooters in Phoenix, Arizona are two rooms that boast 3-cushion billiard tables and poker tournaments! The United States Billiard Association has been holding their national championship tournament for the past several years at the Casino Del Sol in Tucson, Arizona - billiards and poker once again. And the great French table manufacturer Billiards Chevillotte lists both their renown 3-cushion billiard tables and their poker tables for sale on their website. The connection is International!
Perhaps the allure of the felt itself subconsciously drives some players towards both of these two table games, even though they have completely different sets of equipment, rules and tactics. Whatever the reason, "the felt" has caused several professional billiards players to try their hand (pun intended) at poker, and vice versa.
Toni Judet and Mike Takayama are both poker pros who have the stunning distinction of having also been successful billiards players (albeit in the pocket game.) Judet and Takayama serve as merely two examples of "felt enthusiasts" who have gained notoriety in both arenas. Their experiences can provide us with some insight as to how billiards and poker share more similarities then we might think.
Toni Judet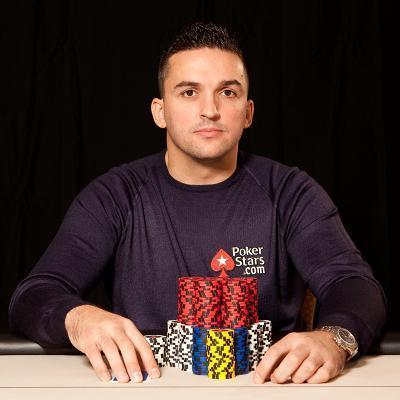 In the early days of his career "on the felt," Toni Judet had a great deal of success as a professional billiards player, both in his home country of Romania and throughout Europe. In 2013, Judet stated that "competing at the highest levels of billiards is a pleasure and an honor," and he has often vacillated about when to re-dedicate himself to practicing and getting "in shape" for playing competitive billiards once again. As with most dedicated professionals, he doesn't want to enter the fray until he knows that he's good enough to win.
Judet has acknowledged that he approaches playing poker the same way he does billiards. Although he recognizes that they're two completely different activities, he highlights that preparation is critical to both. He indicates that this preparation has two components, one physical and the other psychological. On the physical side, Judet has described how competing in prominent poker tournaments like the WSOP can require 12 hours of gameplay per day for 4 to 5 days straight. In order to succeed, a player must exhibit peak levels of physical and mental stamina in order to make optimal decisions throughout the tournament—from beginning to end. Based on Judet's theory, the physical demands of marathon poker tournaments make it more likely for younger poker players—who are in better physical shape—to realize the best results.
From a psychological perspective, Judet points out that, in order to be successful, both billiards and poker require you to remain constantly focused on the ultimate goal: victory. As such, a good player must take advantage of every chance he or she has and not be too risk-averse. Both billiards and poker require you to best a competitor; but even if your opponent is playing badly, you can just as easily suffer a bad run for reasons beyond your control. This is why you must take advantage of any chance you get to maximize profit or improve your position, which requires mental conditioning, patience and unbreakable concentration. After all, a promising situation can present itself at any time, and a missed opportunity is lost forever.
Mike Takayama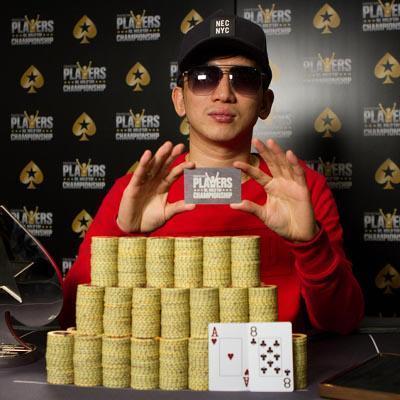 Born of a Japanese father and a Filipino mother, Mike Takayama (known as "Tsuke" to his friends) grew up with his grandparents in a poor district of Manila. Takayama learned the ways of "the felt" while keeping watch over his uncle's billiard hall as a youngster. He honed his skills with other up-and-coming pool players in the Philippines, including Jeff de Luna, Lee Van Corteza, and Gandy "Yang Yang" Valle, who eventually became a professional poker player himself.
Takayama first burst onto the scene as an emerging billiards star in late 2008, after his successful run at the "Search for the New Billiards Idol" event hosted by the Superman Sports Bar in Libis, Quezon City. Takayama (who was 19 years old at the time) had defeated his Bugsy Promotions compatriot, Russian Petiza, 7-4 in the tournament finals. In addition to being crowned as the new billiards idol, Takayama also received the tournament's grand prize of P40,000 in cash (approximately USD750, at time of writing).
But, after playing professionally for eight years, the billiards phenom eventually found it easier to make money at the poker tables.
Takayama's poker prowess is undeniable. After several deep runs at a number of APT events, Takayama received the distinction of being crowned an Asian champion when he conquered the 2014 APT Asian Series Main Event for a cash prize of $79,041—his biggest cash winnings up until that time. He also garnered overseas success in 2014 by winning the Macau Poker Cup (MPC) Six-Max side event tilt and finishing third in the 2014 NLHE Bounty event of the Asia Cup of Poker (ACOP). In 2016, Takayama also captured the APT Battle of Nations title and finished as the runner-up in the "2M for 2K" tournament at Mike's Room in Manila.
Most notably, earlier this year, he became the first Filipino player to win a WSOP gold bracelet by placing first in Event #59: $1,000 No-Limit Hold'em Super Turbo Bounty. In so doing, he snatched a coveted PokerStars Platinum Pass to the PokerStars Players NL Hold'em Championship (PSPC), which will be held in the Bahamas this January.
Lessons from the felt
Judet and Takayama are only two examples of the many professionals who have a shared obsession with billiards and poker. Both pastimes have much to teach us about patience, focus, and fitness. In both games, you can go for long stretches without a single opportunity—but you must still maintain your focus and be prepared to pounce whenever a chance finally reveals itself. And, most importantly, you must play perfectly when you're given an opening. As Judet himself once said, "It only takes one goal, one split-second decision, one perfectly-executed move to stagger your opponent."
And finally we would be remiss if we did not mention the greatest connection between billiards and poker of all -- the infamous "Dogs Playing Poker" image available as a light for your 3-cushion billiard table. Deal me in!