Mazin Shooni, Retiring President, Honored by USBA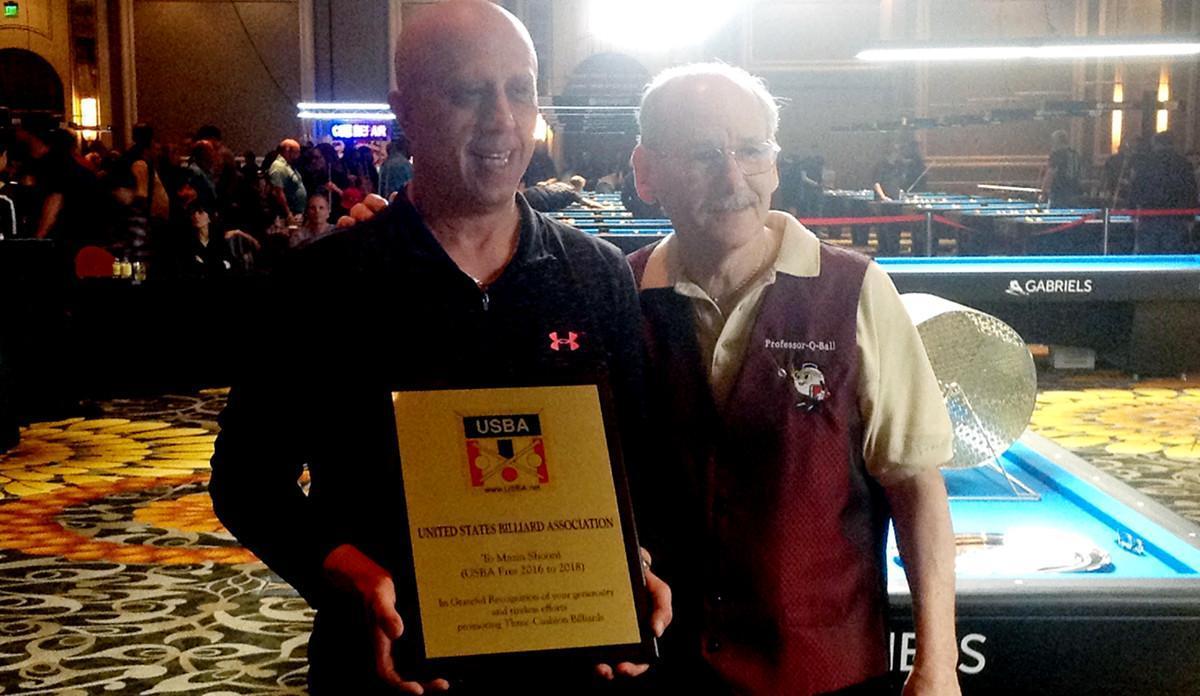 Mazin Shooni has announced his retirement from his executive positions with the United States Billiard Association (USBA). As a long-standing member of the USBA Board of Directors, and having served the past three years as its president, Mazin has proven a tireless contributor to the sport of 3-cushion billiards.
At the close of the 2019 USBA Amateur Classic Tournament, the USBA honored and thanked Mazin Shooni, outgoing USBA President, for his hard work and dedication in promoting the game of Three Cushion Billiards in the United States. A top player and a former USBA National Champion (2006), Mazin has served on the Board of Directors of the USBA for fifteen years, including the last three as President.
Mazin has been, and plans to continue, as a creative and dedicated organizer of tournaments, exhibitions and other events around the country. He owns and operates one of the premier billiard rooms on the east coast located in Malden, Massachusetts - Amazin Billiards.
A plaque from the USBA was presented to Mazin by Paul Frankel, (pictured above L to R) who is better known in the billiards world as Professor-Q-Ball. Inscribed on the plaque were the simple words, "In grateful recognition." Those words cannot fully describe the many benefits Mazin has bestowed upon the billiards-playing public.
We salute Mazin Shooni and wish him well in all his future endeavors.