The 3-Cushion World Championship - Conflict, Drama And A Little Luck

The UMB Men's 3-cushion World Championship - the major event held at year-end - has had both conflict and drama over the years. And what better way to relive some of those great moments than with a stroll down memory lane guided by Bert Van Manen, one of the game's greatest writers.. Enjoy Bert's story of 2001 - 2018 which first appeared in Kozoom, as you prepare to watch the next chapter unfold in the world championship.saga.
There's joy for one and pain for many
Few tournaments have a history as strange as the 3-cushion world championship. For instance: we've had several years where the winner of the gold medal was not even in the world's top 30. We've had several years in which the event was not even held! How insane is that? Can you imagine a press communique from Wimbledon, saying: "no, we're not doing the tournament this summer, see you next year"?
Both my examples, no tournament at all (1992 - 1993) and the semi-professional winners (1994 - 1996) were of course caused by the BWA - UMB controversy. No need to tell that story again? Or is there? Maybe it could help in convincing the movers and shakers in the billiard world that power struggles over the heads of players will always have the same loser: the sport.
The last world title won by the great Raymond Ceulemans, end of a long era, seems like a good starting point to look at the world championships. I'll walk you through the recent years, with a comment here and there.
2001 - Luxemburg. Mr. 100 was already 64 years old when he won his 21st individual world title in 3-cushion. Caudron was eliminated by Jaspers, Jaspers then lost to Zanetti, and Zanetti lost the final to Ceulemans. Where was Blomdahl, you may ask? He lost his quarterfinal to Luis Avila from Mexico. Of all RC's world titles, this is one of his favorites.
2002 - Randers. Zanetti bounced back from his lost 2001 final, grabbing the title a year later. He beat the home favorite, Dion Nelin, in the final. Imagine if we had a replay of that final, in the same city, seventeen years later! It's possible, both men are in the field and playing well.
2003 - Valladolid. This was the one and only world title for Semih Sayginer, truly a top-3 player in these years, at one point even nr. 1 on the ranking. The losing finalist: a young Filipos Kasidokostas, who can tell you all about the pain of world championships. And the joy...
2004 - Rotterdam. Dick Jaspers won his second world title (after St. Etienne 2000), and the man he beat in the final was Filipos Kasidokostas. You know why that Greek is so strong? He's been through a lot.
2005 - Lugo. If you search on YouTube, you can find a clip of Jean Paul de Bruijn, standing up and applauding for Dani Sánchez after the Spaniard made his final point. It was 100 % honest admiration from one sportsman to another. And indeed, Dani had played almost error-free 3-cushion, winning three sets in 13 innings for a 3.461 average.
2006 - St. Wendel. A first world title for Eddy Merckx. You'd have to say: that was inevitable. Surprise of the tournament: Nikos Polychronopoulos, who won the silver. Merckx denied him the title, having already eliminated his countryman Kasidokostas in the round of 16. Merckx today, mind you, is a much better player than he was back then.
2007 - Cuenca. This was one of those rare championships where ALL the favorites stumbled and fell. Caudron lost to Forthomme, Forthomme to Sánchez. Blomdahl lost to Jaspers, Jaspers lost to Umeda. Merckx lost to Poly, Poly to Rodriguez. Last men standing: Umeda and Dani Sánchez. In a big upset, the Japanese underdog won the title.
2008 - St. Wendel. The second world title for Marco Zanetti, who beat Blomdahl in a thriller. It was 15-13 in the fifth set of the final, and the Italian forever changed the dynamic between him and the Swede, who had dominated their (world cup) matches for twenty years.
2009 - Lausanne. Finally, there it was: the world title for Filipos Kasidokostas. Still playing with his right hand back then, the tremors not affecting him as much as they did later. He managed to beat Eddy Merckx in the final, and as we all know, that is a tough task.
2010 - Sluiskil. The final in 2010 was almost as much about the man who did not win, as it was about Dani Sánchez, who did. Eddy Leppens came agonizingly close to shaking off the label of "the best player in the world who never wins", when he took a 2-0 lead in sets. It was not to be, nerves decided the tense fifth set. The Spaniard won 15-12, and his third world title.
2011 - Lima. Jaspers played an absolutely brilliant semi against Sánchez: 3-0 and 45 in 10 innings. The final against Zanetti was almost the opposite: slow, defensive, difficult in every way. The Dutchman had the last word, he won 3-2 and a third title.
2012 - Porto. Amazing stuff happens in WC's. What about Jaspers, losing to O (that's his first name) Takeshima? What about Blomdahl, not advancing out of a group with Oliveira and Aristizabal? What about FOUR matches in the last 16 ending in 40-39? Merckx won his second title, in a final with Sung Won Choi. Remember his name.
2013 - Antwerp. We've heard so little about Frédéric in this column! That's because his record in world championships was not as good as it could have been, given his supreme talent. He had won the title in 1999 in Bogota, but only made it to one semi-final since then. In 2013 though, he was not to be denied. In great style, he won his second world title, with (for a third time) Kasidokostas as the losing finalist.
2014 - Seoul. Blomdahl was back in a WC final, and the last time he had won was 1997. Since then, he had lost three WC finals: to Sánchez, Caudron and Zanetti. Another heartbreak followed: Sung Won Choi beat him 40-37 in 20, to add more frustration and prolong the wait. Choi won instant hero status in South Korea. Sang Lee looked down from above and saw it was good.
2015 - Bordeaux. If it wasn't for 1974 and 2018, I would call 2015: "the most exciting WC final in our lifetime". As it is, those three are basically tied for first place. Dong Koong Kang had the title all wrapped up in 2015, having beaten Blomdahl 40-34. Only, there was still the equalizing inning. The Swede, cool as a cucumber, ran six and won the shootout. You can forgive DKK for being shell-shocked. That must have hurt so bad. Blomdahl ended an 18-year wait, and the champagne flowed.
2016 - Bordeaux. Another great event in France, with Sayginer in the semis to underline the strength of his comeback, another "almost" for Leppens and impressive play by Haeng Jik Kim who made it to the final. No title though: few people can rise to an occasion like Dani Sánchez. He won 40-37 in 19, and a fourth world title.
2017 - Santa Cruz. Going to Bolivia is not easy, and neither is winning there. One man who always seems to do well on South American soil is Caudron. He met his countryman Merckx in the final, and it turned into a 45-minute exhibition match. Blink and you've missed it. FC was at his unbelievable best, winning 40 - 16 in 9 innings.
2018 - Cairo. It was the scenario of 2015 all over again, with two different actors. Bury had the title almost won (40-36), but Jaspers still had the equalizing inning. He "Blomdahl-d" a magnificent four and won the shootout. It was the fourth world title for the Dutchman, and quite possibly the one that gave him the most joy.
A last word about the pain of not winning. Study the results of World Championships, and you'll notice how even the greatest players in recent history have suffered more than celebrated. It hurts like hell, but maybe, on their good days, they will realize it's what made them what they are today. They can do things we can't. Not just with their hands, but mostly with their minds. It's because of that relentless, painful pressure, years and years of it. You know what nature creates, when it pushes and pushes?
Diamonds.
Originally published by Bert Van Manen in Bert's Column on Kozoom November 20, 2019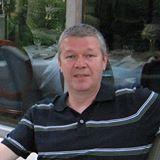 About the author: Bert Van Manen is a Dutch author and billiard player. In the past few years he has published more than 150 columns about 3-cushion billiards on his Facebook page "Bert's Billiard Page." He is also the author of the highly acclaimed book "The Blomdahl Era" available in both print and ebook format. His columns have been translated and republished on the Web in Spanish, Portugese, German, Greek, Korean and Turkish. Bert manges the 3-cushion billiard statistics site Carompedia and continnues to publish a bi-weekly column on Kozoom.