Written by Sal Bello
Category: Opinion
Hits: 2070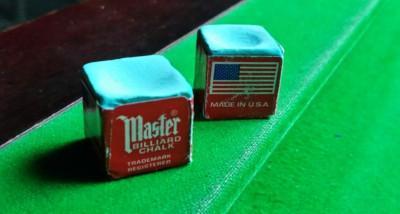 Many of our readers will already know this, but it's important to remember that not all billiard chalk is created equal. Some brands just don't seem to stick, leaving a mess all over your hands, ball, and table. And there are so many different types of chalk for sale at the moment, it can be extremely difficult to know what to get.
Here's how to find the right chalk for three-cushion billiards.