Hugo Patino Wins In Rushville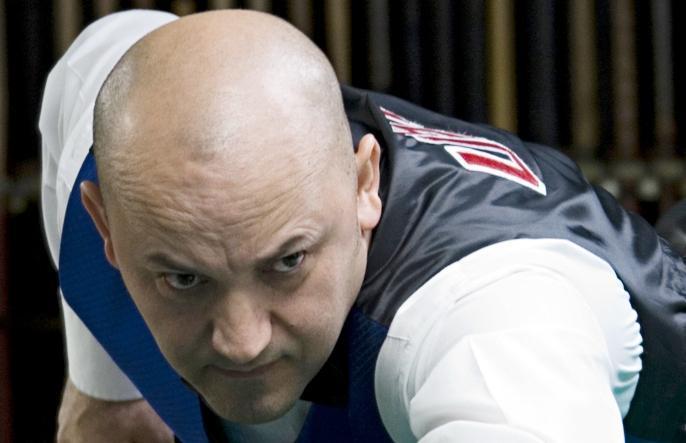 Two-time USBA National Champion Hugo Patino won the Professor-Q-Ball 3-Cushion Tournament in Rushville Illinois. The event held October 16-18 drew 32 players including 3 former USBA National Champions.
After four flights of 8 in the preliminary rounds, 10 players moved on to the round robin final section. The matches were hard fought and no player remained undefeated. In the end, first place was decided by total points and only one carom determined the winner as four players ended with an equal 7-2 record. Hugo Patino with a total of 219 caroms edged out 2006 Champion Mazin Shooni with 218. Third place went to Fred Lamers with 211 total caroms, while Felipe Razon had to settle for 4th place at 201.
For more highlights of the event, photos and the final cross tables click here to open ProfessorQBall.com