Semih Sayginer wins first World Cup since 2004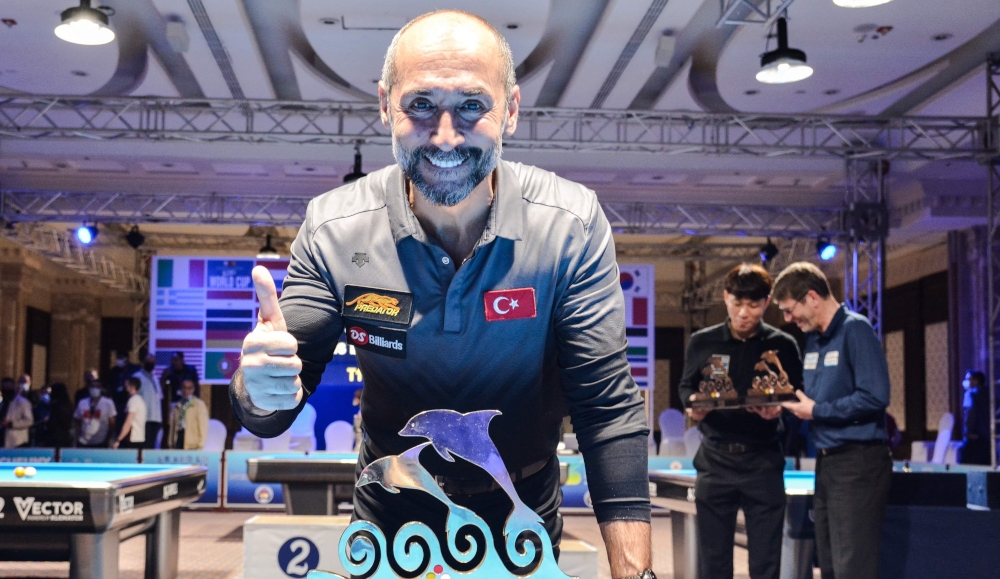 The Mister Magic of the billiard world is finally a winner again. Turkish star player Semih Sayginer (58) won his first World Cup in Sharm El Sheikh after his last one in 2004 in Byron, Greece. Then, Sayginer beat Belgian Frédéric Caudron. Now he was the better of another world star, the current number one in the world Dick Jaspers, in the final 50-37 in 27 innings.
The Turkish magician celebrated his victory with a triple 'yesss, yesss, yesss' and could finally call himself the best again in the Egyptian holiday resort after victories over Dick Jaspers and earlier in the day over Törbjorn Blomdahl in the semi-final 50-22 in 16 innings. The one-time world champion, who won his only title in Valladolid, Spain, in 2003, has been away from the international stage for far too long due to the turbulent years in billiards in his home country. He won six World Cups in his career, but had to wait 17 years for his next one. The resounding success comes at a wonderful time: in the week before the World Championship that is also being played in Sharm el Sheikh.