Tae Kyu Lee Wins 2020 USBA 3-Cushion National Championship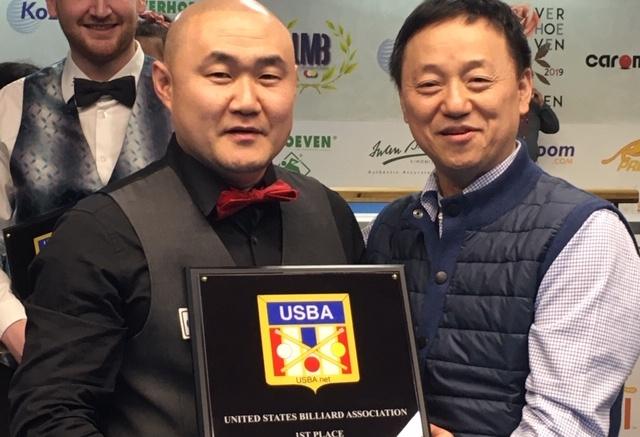 In a gritty, consistent and still a stunner of a performance, local player Tae Kyu Lee wins the 2020 USBA 3-Cushion National Championship. Playing in his home 3-cushion room, Carom Cafe Billiards in Flushing, New York Lee wowed the fans with his beautiful style. Pictured above is Lee (l) and room owner Michael Kang (r) presenting the award for 1st place.
Lee won his preliminary flight with just one loss. Then he went undefeated in the 16-man single elimination finals to take the crown, winning the final match against Raymon Groot who ranked top of the preliminary field.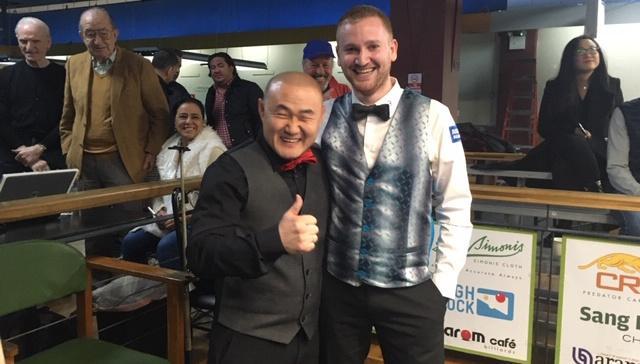 Pictured above (l to r) Tae Kyu Lee (1st place) with Raymon Groot (2nd place)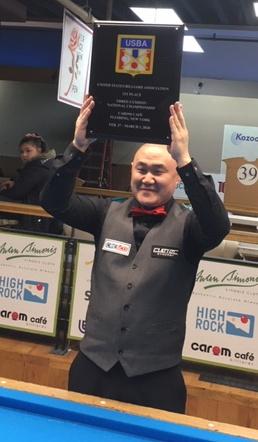 Tae Kyu Lee is the new USBA 3-Cushion National Champion. This is the first title for Tae who won the event that had four former champions in the field. The links below are live with the official results.
Event: 2020 USBA 3-Cushion National Championship
Where: Carom Cafe Billiards, Flushing, New York
Dates: February 27 - March 1, 2020
Tournament Resources
​The format: Tournament Director: Charles Brown. 36 Players Entered. Qualification round 4 groups of 9. Eight matches for each player to 25 points. Top 4 advance based on: Won/Loss, Total Points, Head-to-Head, Points Against or a Shootout. Finals 16-player single elimination with matches to 40 points.
Hover mouse over an image to see the caption. Click an image to expand. (Charts are now official!)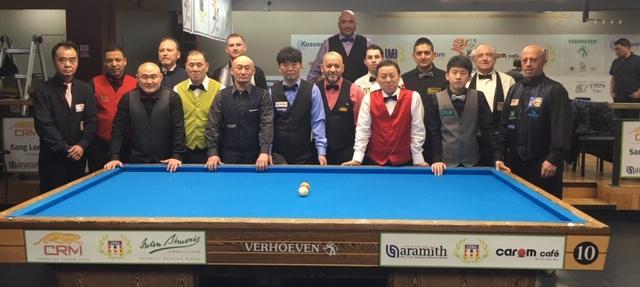 The final 16 at the 2020 USBA 3-Cushion National Championship.