Lamers Goes Undefeated At Fall Classic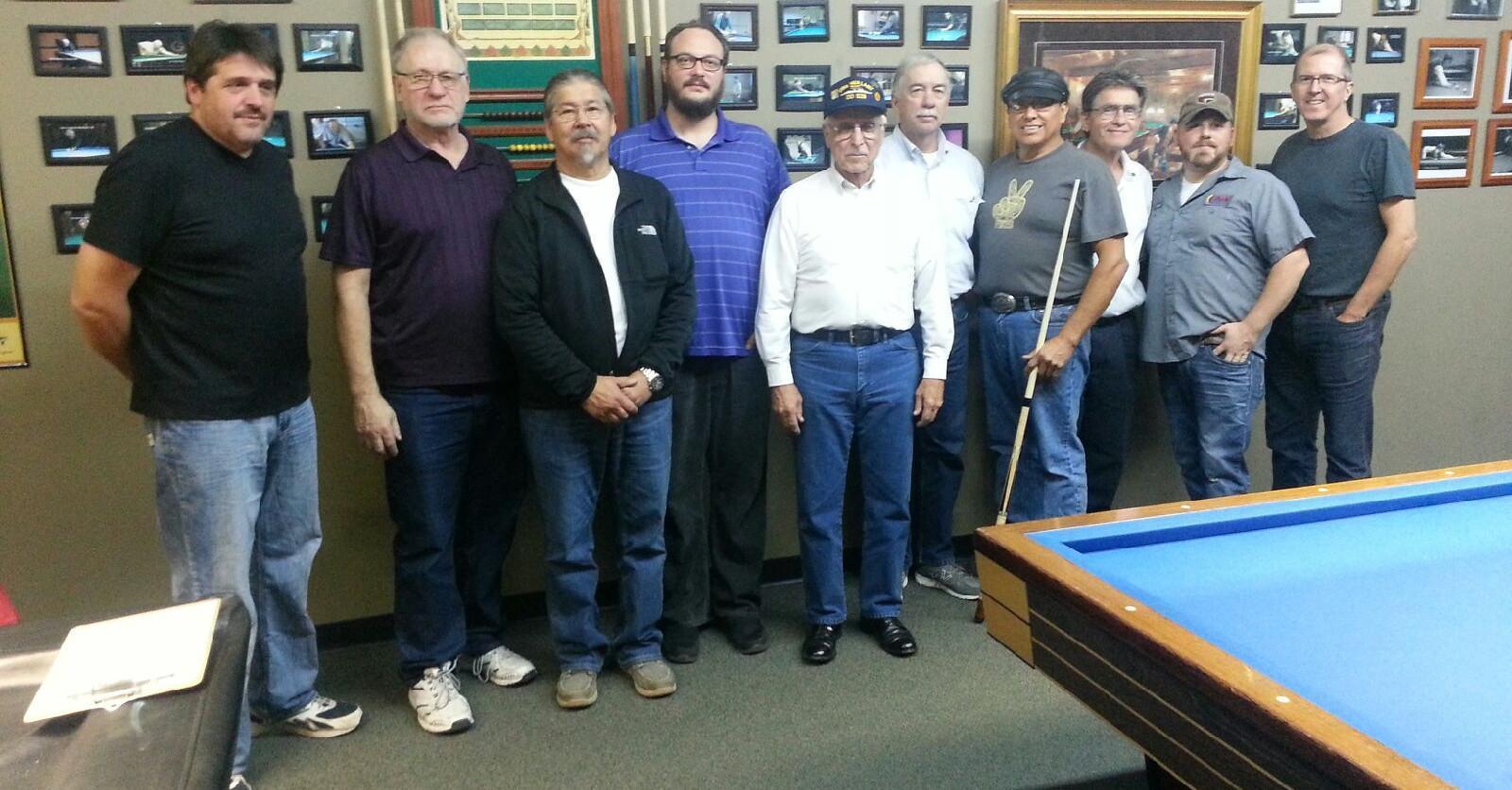 The 10th Annual Fall Classic was was held at the Minneapolis Biliard Club in the Minneapolis Minnesota November 13-15, 2015 and attracted ten players. In the end it was organizer and tournament director Fred Lamers who went undefeated to take first place (pictured at left.)
The two Verhoven carom tables were non-stop from Friday morning through Sunday evening with some very hard fought matches played throughout the tournament. Without some of the usual heavy hitters playing this year the ten-man RR bracket may have been tilted in Fred's favor but as we billiard players know there are no guarantees. Local player Matt Lind actually gave Lamers the most trouble going toe to toe but falling short 25-18 in his effort. James Richards won the 2nd place finish with an 8-1 record. The grind of a long weekend got the better of him as he fell short in the championship game. Gary Eake was very steady with a 6-3 record losing 2 of those games by a total of only 3 points. Gary locked up 3rd place. The legend John Logan shot his average to take 4th place edging out Mickey Campbell by just a few points. A best game prize was won by Lamers when he beat Rosenberger 25-8 in 16 innings and a 1.56 average. Mickey Campbell won the best game outta the money prize with a 25-21 win over local hotshot Paul Fritzam in 38 innings for an average of .657
The Minneapolis Billiard Club has established this Fall Classic as an event not to be missed. This was our 10th annual billiard tournament in our unique warehouse location just north of downtown Mpls. We had no shortage of food or drink thanks in part to Mickey Campbell and other local patrons who visited the club during the event. We also had no shortage of prize money this year (and previous years) thanks to Mickey Campbell, Jim Larson, Nam Cho, and David Levine. Our little 10-man tournament paid out over $3000.00 so if that gets your attention you better enter early for next Fall's tournament.
Lastly we would like to thank the players who took the time to travel from out of town to play in our tournament, Gary Eake, Russ "Rosie" Rosenberger, James Richards, Dave Hoag and Mike Miller.
See the Image Gallery below for the score chart.
Article submitted by Fred Lamers.