Hood River Elks Lodge Springs Into Action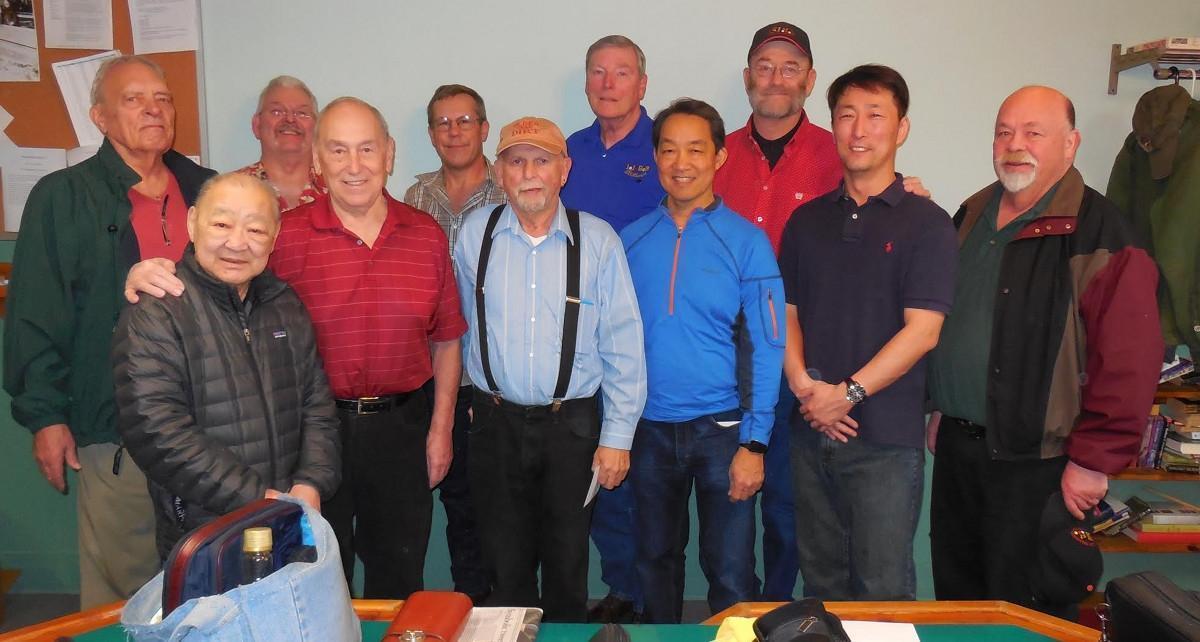 The Hood River Elks Lodge Spring 2016 event is another fine example of the thriving 3-cushion billiards scene in the Pacific Northwest. Not many other areas of the country have shown such enthusiasm and support for our sport. Tournament Director Tim Poole has provided a re-cap of the event that follows, and we also have charts and pictures for you to enjoy in our Image Gallery below.
Thanks to everyone who supports 3 Cushion Billiards in the Pacific Northwest Region! Thanks to the Hood River Elks Lodge, the officers, Billiard Chairman Harvey Wixman, and to the Manager Gary and his staff for hosting another great event. We are so fortunate to have great people who support the game we all love.
Billiards in the Pacific Northwest continues to thrive and bring in new players to our group. This event brought Daniel Yoon from Camas, Washington to his first Hood River experience. Daniel shows great promise and played very well in the "C" division, finishing in 1st Place, congratulations. More important however, is that Daniel met new friends that will last a lifetime if he chooses to make it so.
Honorable mention in the "B" division goes to Jeff Bradford from Portland, Oregon who finished second but was well positioned to place 1st. Jeff has shown great improvement and is a credit to the game. I am sure everyone in the Pool Community knows the name, Dan Louie, who played a great tournament and finished 1st, keep it up! There were many items worth mentioning here, but the bottom line is we are seeing an upsurge in the activity and level of play in our region. Congratulations to everyone, including Darrel Stutesman, who turned 85 today and finished 3rd in the "B" division. This effort is supported by all of us and it makes the game even more fun when everyone helps.
When you review the scoresheets for the two preliminary flights and both the B and C finals, there is something you need to know about about the scoresheet for the C finals. To make sure we could complete the entire tournament in the time we had, we decided to shorten any game played between two C players by starting each of those games with 5 points on each player's string. No attempt was made to adjust the inning count in the prelim round scoresheets, but the C finals averages without any adjustment were just too unrealistic to let them stand as they were. So 12 innings were added to each game to adjust for the 5 free points, which is slightly over-generous considering that this computes to an average of 0.4167, where the top of the C range is defined as 0.399.
Finally, we don't want to forget that although we don't often have big prize pools, we do have more fun than most. You are always welcome to join us.
Submitted by Tim Poole, Tournament Director