Third Time is a Charm At Bida Goodays in Houston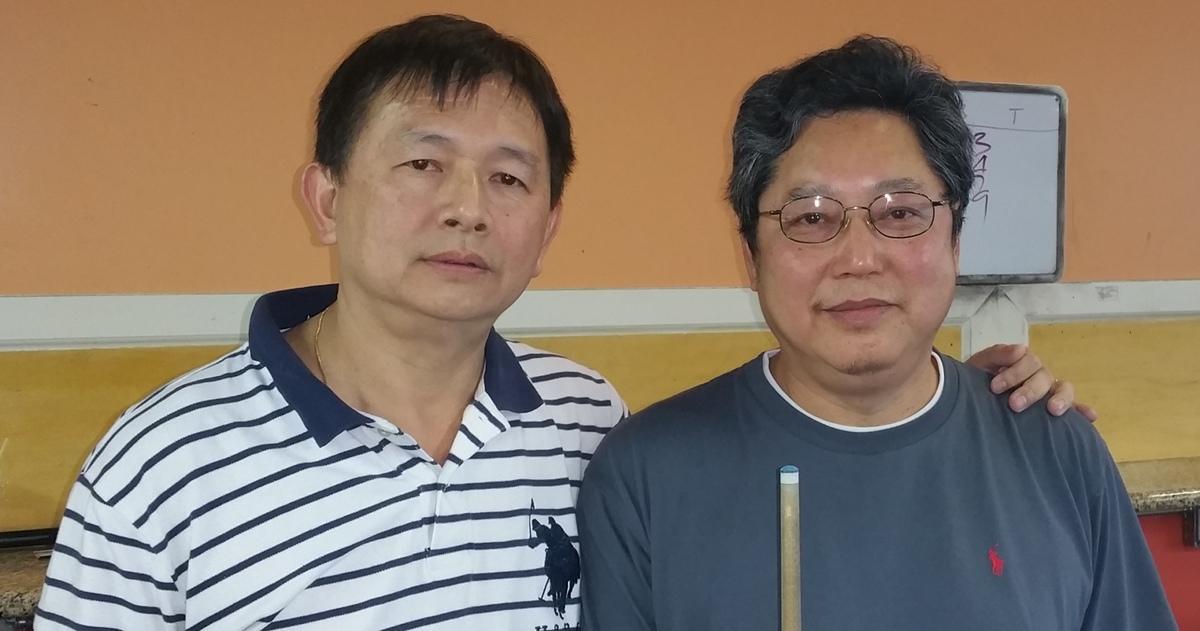 The third tournament at Bida Goodays was another great day of competition with fun, food, drink and great friends. The local handicapped event on Saturday June 11 drew 16 players for a perfect 4 flights of four, The top two from each moved on to play in an 8-man single elimination final. This time from the B group Tim Nguyen (above left) took the top spot, with Cong Nguyen second (above right.)
The handicaps assigned by tournament director and room owner Tim Nguyen were the same as the first open event held on May 14: A players raced to 18. B players to 15 and C players to 12. We had only two A players this time (Cong and Joel) along with eight B and six C players. The final four reflected how well balanced the event was with the handicaps assigned. The winners and payours were as follows:
1st Place - Tim Nguyen (B) $250
2nd Place - Cong Nguyen (A) $150
3rd Place - Thanh Nguyen (C) $50
4th Place - Alex Hernandez (B) $50
High Run of 6 - Luis Castillo (B) $50
Thanks again to Tim Nguyen and his great staff for making a great day even better with plenty of chicken wings, catfish and drinks for the players as we enjoyed the fun and challenge of a day of three cushion billards.
Here's the group shot of the some of players (Left to right): Thanh (C), Minh (B), Cong (A), Go (C), Nhut (B), Doug (C), Tim (B), Jorge (B), Jay (C), Joel (A), Luis (B), Juan (C) and Lorenzo (C) (Not pictured Alex and Hung)