Former US Champ George Ashby Wins Rushville Open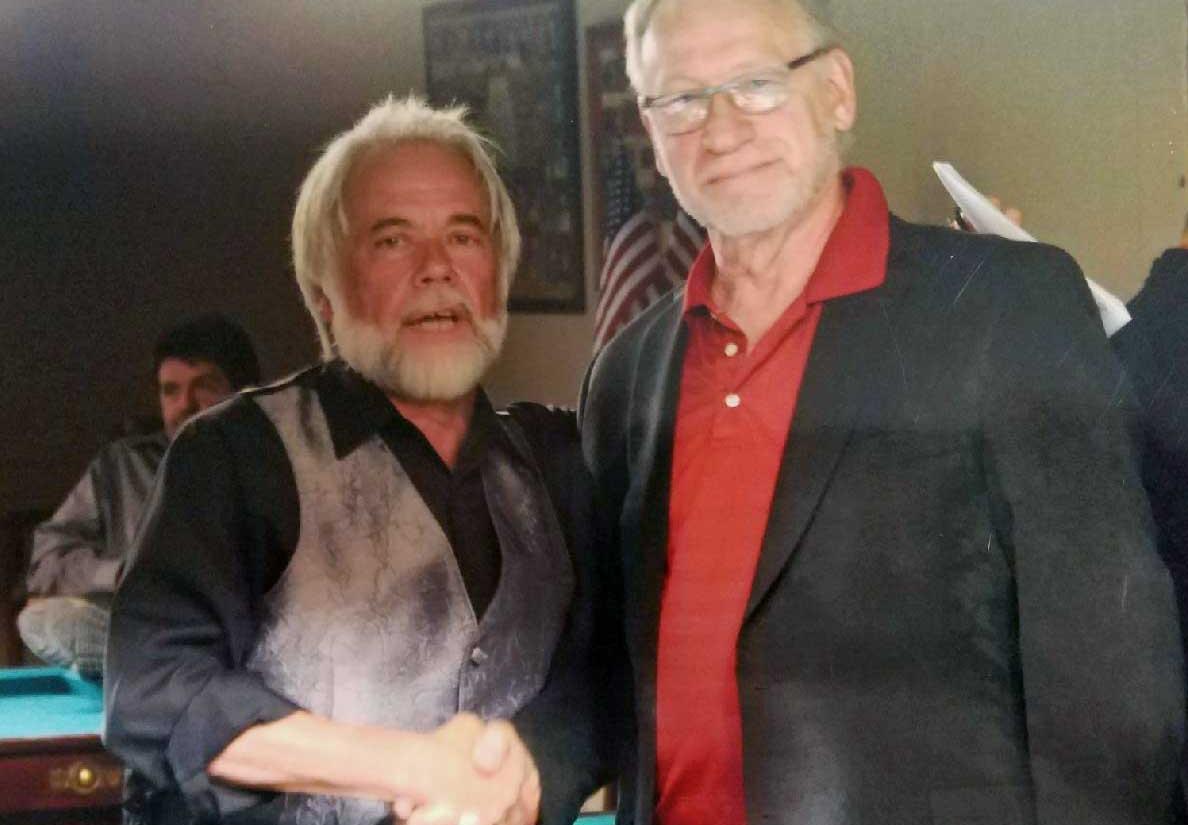 Former USBA National Champion George Ashby is a repeat winner in the Spring 2017 Professor-Q-Ball 3-Cushion Rushville Tournament that took place March 9-12. Fred Lamers took second place and Felipe Razon was third in a field of 30. The event was held for the eighth time, being a perennial and much anticipated tournament since 2013, that year the first win by Ashby.
The Rushville Billards room may be small, but it is friendly and attracts some of the best competitors in the USA. Former winners include Miguel Torres and Hugo Patino, both former US champions. The finalists included Lupe Cruz, a two-time winner of this event, who was outplayed this year and placed fifth. Adrian Viguera who placed fourth had the high run of 8. He was matched by Jim Bishop who also ran 8 but only placed seventh. The winner, George Ashby had the best game (25 in 14 innings to average 1.786.)
A Ray Schuler cue, donated by current business owner Noel Mendoza, was donated and raffled off to the lucky winner Craig Powers.
Everyone looks forward to the next installment of this fun and highly competitive event.
Here is the chart for the finals: