Allen Castillo is the 2019 USBA Amateur Champion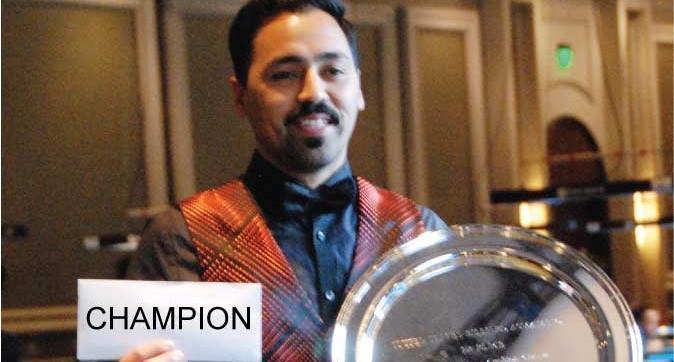 In a tournament that attracted players from all over the USA to Tucson's Casino Del Sol Resort, Allen Castillo defeated Jim Shovak in the final match to take the title of 2019 USBA Amateur Champion.
It may have had several names in the past.... USBA Tour "B" or USBA Amateur "B" Classic. But the event that has been held each year for the past three years at the Casino Del Sol Resort in Tucscon Arizona has become one of the most popular USBA events - even rivaling the National Championship. This year the name has settled in as the USBA Amateur B-Classic 3-Cushion Tournament and that really says it all. More than 60 "amateur" players - those rated as B+ or below - met in preliminary round robin and single elimination finals to crown a champion.
Check out our gallery with more pictures and charts of all the matches (prelims and finals) - CLICK HERE!
In looking over the prelims you might think that some of the players were A rated... with many games averaging over 1.0! Well, high B average players often find themselves in that heady part of the billiard sky, only to fall to the ground -- and at just the wrong moment. Tung Nguyen was cruising to victory with an A average performance in the prelims when he ran into Cesar Cardoza - who played his best game of the event to knock Tung out in the round of 16. Ertan Tarhan who placed second two years ago had a huge lead against Jim Shovak, only to stall and fall in the end. And Vu Nguyen followed his incredible 2.5 average (25 in 10) performance in the quarter finals with a loss to Jim Shovak... who himself seemed to be rolling to a victory until he met the ultimate winner in the final match. And so it was Allen Castillo who dropped only one game the entire event, and maintained consistent play throughout to win a well-deserved victory and the title.
With the changes in USBA leadership no one is really certain as to whether the Amateur Championship tradition will continue... but the players no doubt hope to meet again next year and test their skills to join the three past winners:
2019 Allen Castillo
The Eight Finalists who vied for the title after the first round of single elimination: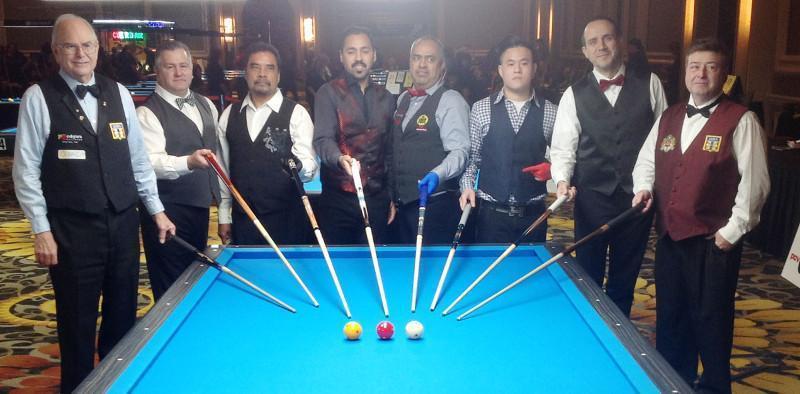 Left to Right: Raye Raskin, Brian Haff, Cesar Cardoza, Allen Castillo, Martin Terrazas, Vu Nguyen, Ertan Tarhan, Jim Shovak