Torbjorn Blomdahl Wins 2015 European Three Cushion Championship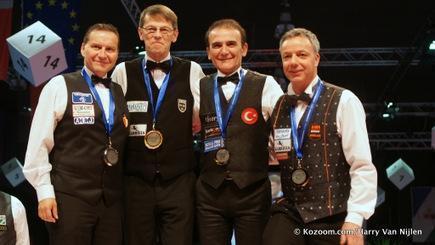 The European title is back in the hands of one of the greatest players the game has ever known. 52-year old Torbjörn Blomdahl of Sweden defeated Eddy Merckx of Belgium in the final match to be crowned champion. A standing ovation from the crowd was the winner's reward, as he walked through the arena acknowledging the applause of his fans.
Read more on this story from our friends at
Kozoom.
Story and pictures ©Kozoom