Frederic Caudron Regains National 3-Cushion Title in Belgium for 2016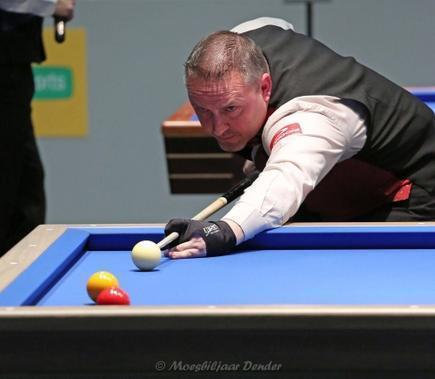 Frederic Caudron, off his recent World Cup win in Hurghada, continues his winning ways capturing the Belgian 3-Cushion Billiards National Championship. He showed just how strong his game has risen with a record-breaking grand average of 2.372 in the tournament and a high run of 12. This is Caudron's seventh title.
Roland Forthomme fought hard to join Caudron in the finals but could not keep up as the Belgian master took control to win the match 40-19 before the equalizer. The crowd was nevertheless treated to some great play by Forthomme who proceeded to run 11 before missing and a final score of 40-30. Caudron also took the One-Cushion title in the Belgian multi-discipline event.
Read more on this story from our friends at Kozoom.
Story and pictures ©Kozoom