Therese Klompenhouwer Women's Three-Cushion World Champion (2014)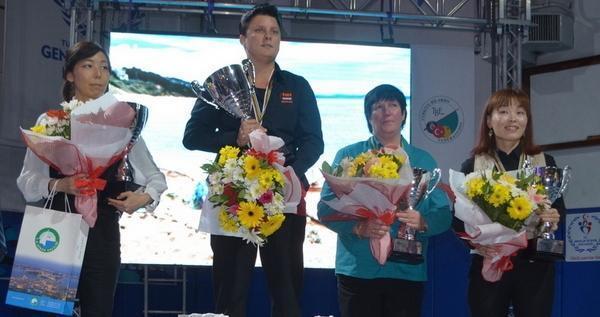 Therese Klompenhouwer for many years was long recognized as one of the best three cushion players in the world. But the title of Women's World Champion seemed to elude her. That title was finally hers as the 31-year-old European champion made her dream come true. Therese Klompenhouwer became world champion with a win in the final match against Japanese opponent Yuko Nishimoto in the championship held October 2014 in Sinop. Turkey.
Read more on this story from our friends at
Kozoom.
Story and pictures ©Kozoom