Dani Sanchez Wins 18th National Three Cushion Title of Spain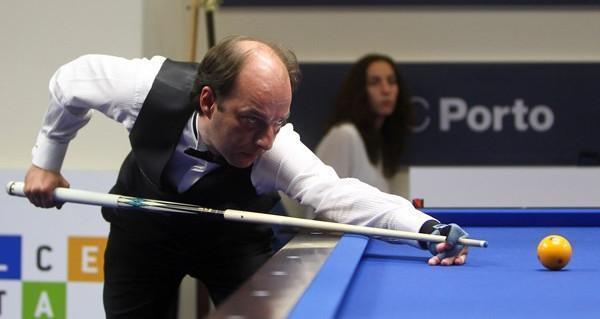 Three times World 3-Cushion Champion Dani Sanchez has won his 18th National Championship of Spain. The dominant player for almost two decades in his country also set the record for high run in the event at 23 and finished with another record for best overall average of 2.247.
Coming off a successful year on the International circuit where he was the 2015 winner of the UMB World Cup cycle, Dani saw his ranking rise to number two in the world behind curent World Champion Torbjorn Blomdahl. With this strong showing winning his 18th title Sanchez continues his winning ways as he prepares to compete in the World Championship for national teams in Viersen.
The 41-year old native of Spain who now lives in Barcelona was only threatened once during the knockout phase where he had to mount a comebacek in a match against Jose Mari Mas (5th.) He breezed through the other matches to remain undefeated on his way to the championship.
The final rankings for the 2016 Spanish National 3-Cushion Championship (average and high run):
Dani Sánchez 2.247 (23)
Sergio Jiménez 1.282 (10)
David Zapata 1.250 (10)
Alfonso Legazpi 1.270 (8)
Jose Maria Mas 1.231 (12)
Javier Palazón 1.934 (11)
Rubén Legazpi 1.648 (17)
Jaime Sánchez 1.361 (12)
David Martinez 1.364 (11)
Xavier Yeste 1.238 (7)
Dani Sanchez and 7th place finisher Ruben Legazpi will represent Spain in the World Championship for national teams. Sanchez has never won that event, coming as close as second on two occasions. With the momentum he now brings, 2016 just may be his year.