Rui Costa Wins Sixth National Title In Portugal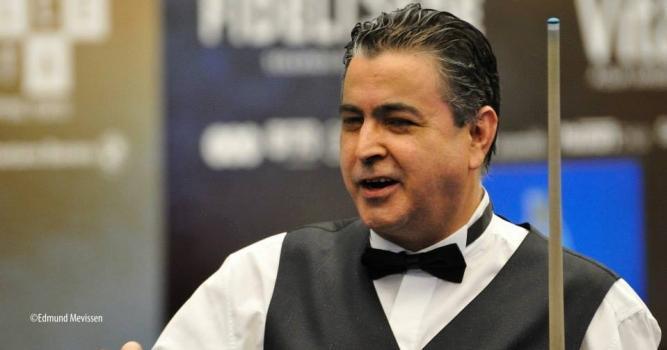 For the third time in a row Rui Costa has won the three cushion national championship of Portugal. This was also the sixth time the 56-year-old player has taken the title demonstrating he is clearly Portugal's best.
Played in the billiard room of the Sporting Clube of Portugal in Lisbon, eight of Portugal's best 3-cushion players met to determine the champion in a round robin event. Rui Costa through consistent play managed to reach the final match with an undefeated record and high average. His opponent in that game was 22-year-old Joao Ferreira who had to that point only one loss. Thus at that point Rui Costa was assured the victory due to his superior overall performance. The final match between the two FC Porto teammates went to Ferreira 50-45 in 40 innings as the two ended in a tie earning 19 match points each. The title was awarded to Rui Costa with the higher grand average for the tournament (1.466 vs 1.316.)
The champion played his best match against 7th place finisher Joao Silva where he won 50-23 in 25 innings (2.000 average.) Ferreira also had some excellent games, also having his best match against Silva 50-17 in 21 innings (2.381 average.) Paulo Andrade finished third with 17 match points and a 1.110 average.
Congratulations to Rui Costa, national 3-cushion billiards champion of Portugal for 2016.