Nordic Championship to First Time Winner Lars Dunch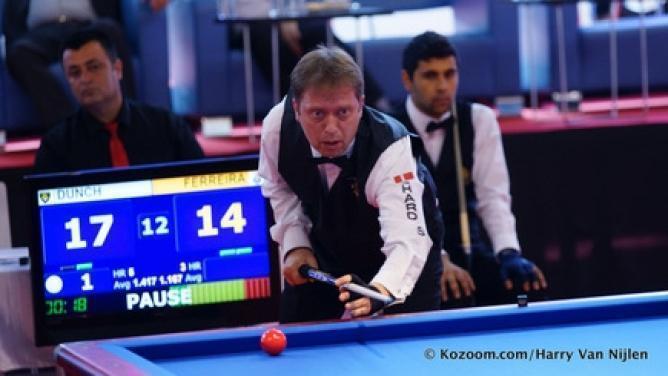 Lars Dunch from Denmark claimed the title at the Nordic championship in 3-cushion billiards. The tournament was played in Copenhagen, Denmark. Dunch defeated another Dane, Brian Knudsen, in the final match 40-17 in 21 innings. Brian Knudsen was also the runner up last year, when he lost the final 40-39 to Brian Zola Hansen.
Lars Dunch has never won the Danish Championship before. In 2011 he was runner up to Tonny Carlsen. By securing the win in the Nordic championship, Lars Dunch has his first major title. The Nordic championship is the biggest 3-cushion tournament in Scandinavia. The defending champion Brian Zola Hansen lost in the quarterfinals to David Pennør from Sweden.
Lars Dunch defeated David Pennør 40-19 in 23 innings in the first semifinal. In the other semifinal Brian Knudsen defeated Tonny Carlsen 40-30 in 25 innings. The highest run of the tournament (12) was made by Lars Dunch in the championship final. Tonny Carlsen from Denmark played the best game with 2.142 average, and he also had the best total average for the tournament with 1.471. Lars Dunch received 10.000 D. Kr. for his victory.
Results from the best 8 in the tournament:
1 Lars Dunch, 1.463
2 Brian Knudsen, 1.234
3 David Pennør, 1.086
3 Tonny Carlsen, 1.471
5 Brian Zola Hansen, 1.401
6 Allan Schrøder, 1.067
7 Peter Lohmander, 1.064
8 Benny Staalbo, 1.014
(Contributing source: Kozoom. Picture copyright Kozoom.)