Dani Sanchez Goes Undefeated To Win The 2016 Lausanne Billiard Masters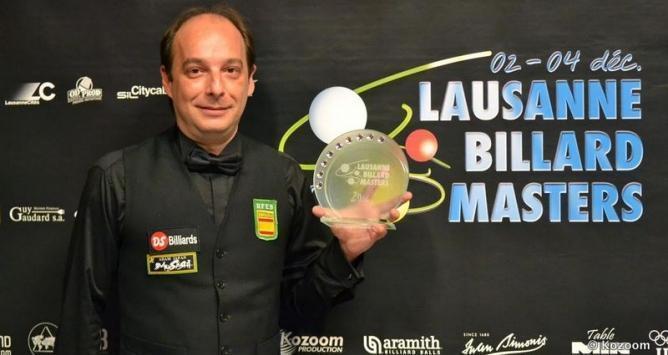 Dani Sanchez is on fire in the world of 3-cushion billiards. Coming off his recent world championship win in Bordeaux, France Sanchez has taken the trophy in a prestigious field at the 2016 Lausanne Billiard Masters.
Once again the fabulous Casino Montbenon in Lausanne Switzerland was host to the 2016 installment of the Lausanne Billiard Masters. Eight of the top 3-cushion players in the world were joined by two invited local players to compete for the title and cash prizes. The event took place December 2-4. Last year's winner and world ranked number two Dick Jaspers was there defending his title along with the other players in the UMB top four: Frederic Caudron (1), current world champion Dani Sanchez (3) and Torbjorn Blomdahl (4).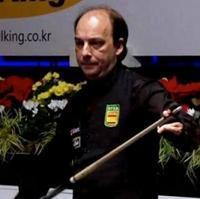 The event format consisted of two groups of five playing round-robin with two players from each group moving on to the knock-out round (semi-finals and final.) The prize money included 2000 euros for the eight foreign players for participation. Sanchez received 2000 euros for his win.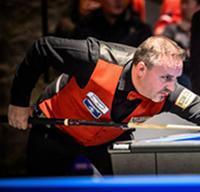 The second place finisher Frederic Caudron received 1500, and the numbers three and four 900 euros each. For each match victory the players received 350 euros. There were bonuses of 150 euros for a run of 10 or more, 350 for 15 or more, 800 for 20 or more, 450 for a match in 15 innings or less and 800 euros for the best overall average. Caudron had the high run of 13.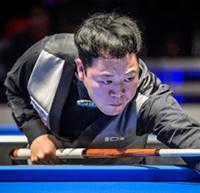 Dong-Koong Kang of Korea who placed third ran a 12. Jeremy Bury in a losing effort posted a run of 10. Dong-Koong Kang posted the best game of 11 innings in the preliminary round. Also in the prelims Jae Ho Cho of Korea had a 13-inning win as did Frederic Caudron. Torbjorn Blomdahl's best effort was a match in 15 innings for a bonus.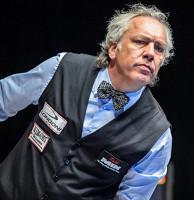 The tournament not only provides a generous payout to the players, but supports a worthy cause as well. Diane Wild, a member of the European CEB is the organizer. This year the tournament organization again cooperated with the Foundation Merck, which helps people with multiple sclerosis. The Foundation paid five Swiss francs for every carom.
The players were grouped with last year's winner topping Group A and world number 1 Frederic Caudron topping Group B. Here are the groups from the round-robin preliminaries:
Group A:
Dick Jaspers (Netherlands)
Marco Zanetti (Italy)
Dani Sánchez (Spain)
Jae Ho Cho (South Korea)
Michel Boulaz (Switzerland)
Group B:
Frédéric Caudron (Belgium)
Torbjörn Blomdahl (Sweden)
Jérémy Bury (France)
Dong Koong Kang (South Korea)
Xavier Gretillat (Switzerland).
Round by round match results courtesy of the Académie Lausannoise de Billard can be found in our Image Gallery below. The event was live-streamed on Kozoom for premium pass members and selected matches are available for replay. Thanks to Kozoom for their coverage and pictures.