Lütfi Cenet winner in Turkey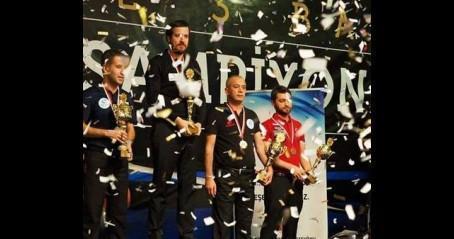 The Turkish player Lütfi Cenet was the great winner in a national three cushion tournament in Edirne, 250 kilometers from Istanbul. The world's top 20 player defeated Murat Celik in the final match 40-23 in 24 innings and in the semi-finals Can Capak 40-17 in 18. Cenet's tournament average was 1.923, his high run 12.
The national tournament was played with 32 players including the best players from Turkey. Semih Saygıner was eliminated by Can Capak, Tayfun Tasdemir by Savas Bulut, Adnan Yüksel also by Capak and Murat Naci Coklu didn't survive the first round.