Dion Nelin is back and takes Danish title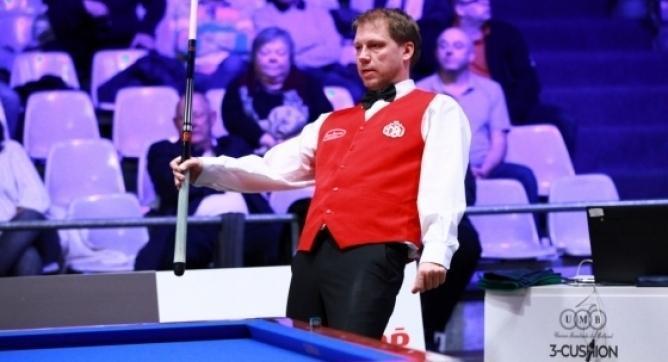 Dion Nelin has made an impressive comeback to the Danish 3-cushion billiards championship. In a wonderful effort Nelin won his eighth individual Danish title equaling the record of the legendary Danish star Peter Thøgersen. Thøgersen, who is a former Danish world class player and medal winner at World championships and European championships, won his last individual Danish title in 1990 by beating Tonny Carlsen in the final.
Forty-one year old Dion Nelin took his first title in 1993. He was only 17 years old at that time and a super talent in world billiards. Nelin had not been qualified to the Danish championship since 2009, where he won the title in the final match against Brian Knudsen. After nine years absence, Nelin returned in glory. He never lost a championship deciding final match in Denmark. Eight times he has played a final at a Danish championship, and he won all of them.
Read more about Dion's great accomplishment from our friends at Koozoom.