Andreas Efler's Roller Coaster Ride: From Worst Loss to Champion!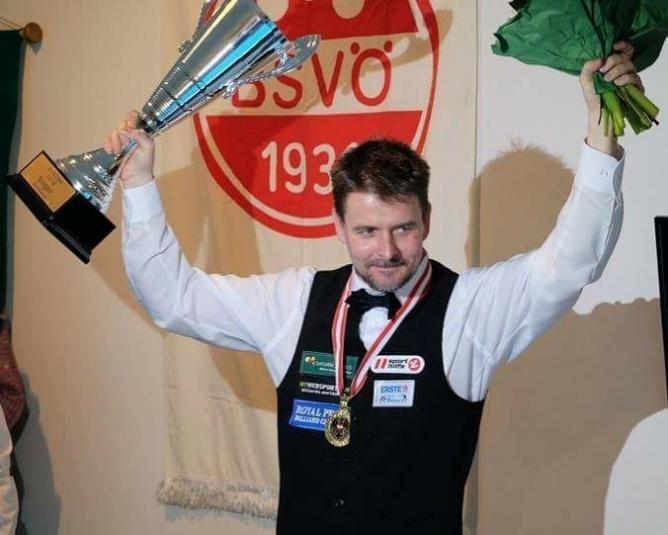 Andreas Efler had the most incredible week of his life - reaching both highs and lows in a roller coaster ride of emotion. The Austrian player was first treated by Dick Jaspers to an unbelievable punishment in a 40-0 defeat in only 4 innings. Dick Jasper's broke the world's record while Andy scored zero left to watc it all happen from his chair. But with grit and determination Efler soon got his revenge. In the Austrian Championship that followed, Efler became Austrian champion for the sixth time, while equalizing the record best run in his country: 17.
In the German league, Efler played the most bizarre match of his career. The incomparable Jaspers, who played to a world record, didn't leave any carom for the Austrian in four spectacular innings. Efler was bewildered and surprised, but didn't suffer after the 40-0 shellacking. In the Austrian championship the following week, he took the title on a beautiful Sunday in the final against Herbert Szivach. What a testament to his strength of mind and billiard skills!
"Thanks to my fans'', Efler said afterwards. "One week after being massacred by Jaspers, I am the champion now.''
Congratulations to a great player Andreas Efler.
Read more about the Austrian Championship results from our friends at Kozoom.
And don't forget to check out our story on Jaspers incredible record-breaking effort.