Paulo Andrade Wins Portuguese Championship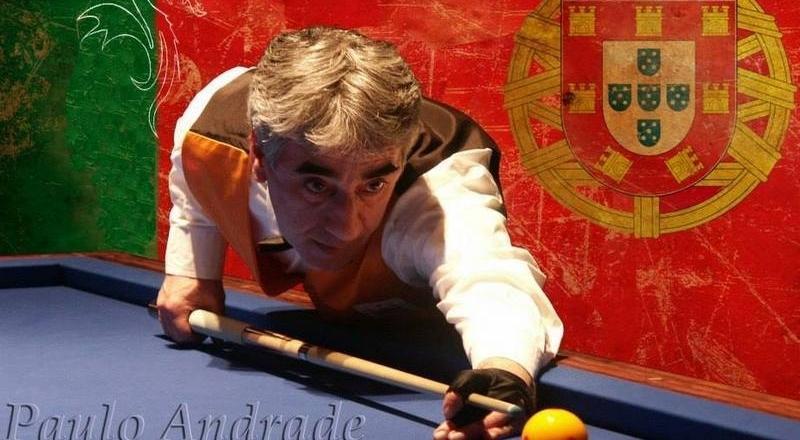 The Portuguese veteran Paulo Andrade has won the title in three cushion in Portugal in a tournament with eight players. It was his second tittle.
With an unbeaten series of seven matches, Andrade finished on the podium ahead of Vasco Gomes and the defending champion Rui Costa. 63 year old Andrade achieved the best average of all participants (1.400), played the best game (1.923) and recorded the best run of ten.
The final ranking:
1 Paulo Andrade 7-21-1.400
2 Vasco Gomes 7-18-1,157
3 Rui Costa 7-15-1.054
4 Fernando Silva 7-14-1.031
5 Artur Figueiriedo 7-13-1,062
6 Fernando Tomás 7-13-0.829
7 José Escudeiro 7-11-0.925
8 Manuel Pereira 7-0.801
Thanks to Kozoom for the story, results and picture.