Eddie Merckx Over Dani Sanchez To Win Verhoeven Open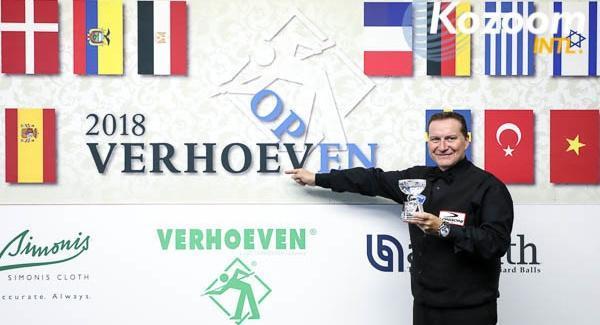 Eddie Merckx of Belgium has defeated Dani Sanchez of Spain to win the 2018 Verhoeven Open Tournament. The incredible Eddy Merckx, coming off his recent success in Seoul at the inaugural 3CC Masters is now the 2018 Verhoeven open champion.
After 98 players competed in the preliminary rounds, 5 seeded players entered in the second 40-man stage. The top eight - of which four were from Belgium - competed in an 8-man knockout final round.
Those top eight were (Left to right): Nguyen Quoc Nguyen (Vietnam), Roland Forthomme (Belgium), Eddy Leppens (Belgium), Martin Horn (Germany), Eddiy Merckx (Belgiu), Dani Sanchez (Spain), Semih Sayginer (Turkey) and Frederic Caudron (Belgium).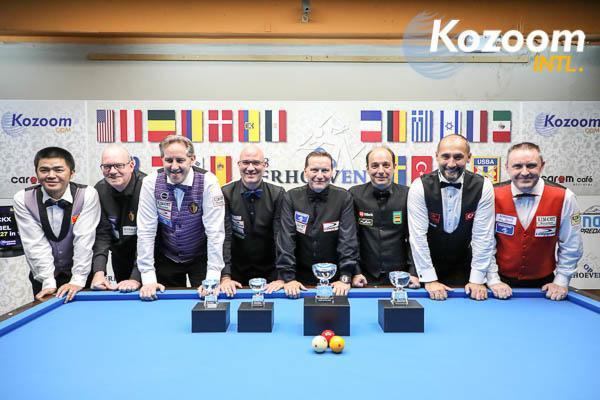 Merckx once again proved why he is one of the most feared and toughest competitors in the world, often coming from behind to secure his victories. Congratulations to Eddy Merckx... Verhoeven Open Champion. Here are the key links to charts for the event: