Dick Jaspers is #1 in Netherlands... and the World!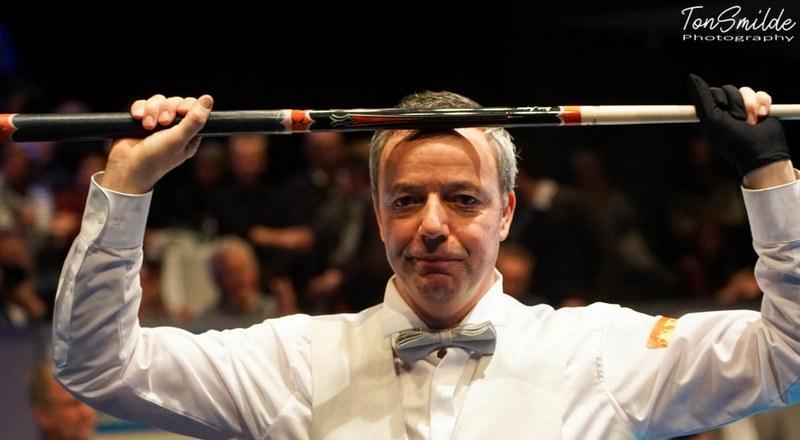 The long domination in Dutch three cushion by world champion Dick Jaspers continues as he has been crowned once again with the national title.
For the 20th time in his career, the 53-year old star player took the championship trophy in the beating heart of his home country. In front of a crowded hall (350 billiard fans), with Jean van Erp as his fierce opponent, Dick Jaspers defeated the player who was loudly cheered by his own fan club in Berlicum and who made it a tough final match for the world champion.
The score was 40-38 in 26 innings after Jaspers now famous sprint at the end with a final run of seven. The title had more than just national value for the world champion. Dick Jaspers remains the number one in the world rankings thanks to his victory, though with only a minimal lead over Frédéric Caudron as of this writing.
Read more from our friends at Kozoom. Picture courtesy of Tom Smilde/Kozoom.