Thomas Anderson Wins His Second Danish Championship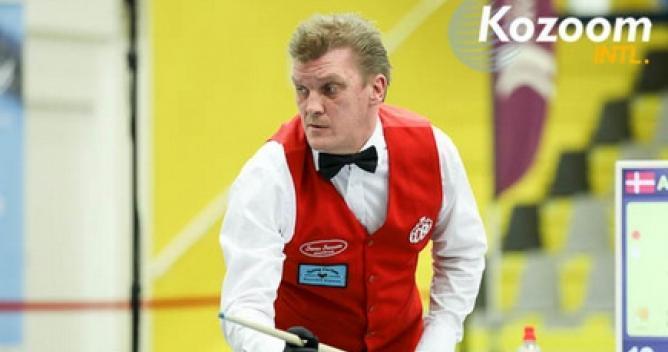 Thomas Anderson defeated Dion Nelin to win the 3-Cushion National Championship in Denmark.
In the city of Vejle, the Danish championship in three cushion was played in front of a packed house. Thomas Andersen, took his second Danish title after winning his first in 2016. In 2017, Thomas also won the Nordic Championship.
In the final match, Andersen beat world #38 ranked Dion Nelin 50-41 in 36 innings. Andersen led 26-22 at the break and finished it off after 35 points, mainly because Nelin appeared to be struggling with his stroke. Andersen now ranked 71 will close the gap with Nelin on the UMB list.
Read more from our friends at Kozoom.