First World Team Trophy Goes to European Men and Asian Women, But Win is Bittersweet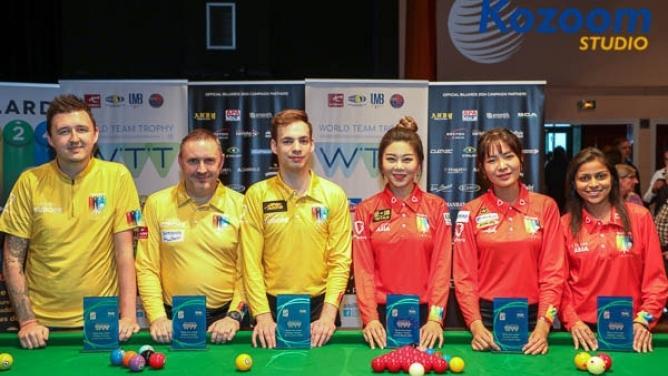 Europe, led by Frederic Caudron, finished on top as the first World Team Trophy in cue sports concluded in Roissy-en-France near Paris. The event featured a new format of competition involving men and women competing in snooker, carom and pool all in the same arena. Pictured above (L to R) European Men: Kyren Wilson (Snooker), Frédéric Caudron (3C), Joshua Filler (Pool). Asian Women: Sruong Pheavy (3C), Ga Young Kim (Pool) and Amee Kamani (Snooker)
The event was jointly organised by the World Confederation of Billiards Sports (WCBS) - the umbrella organisation for the three cue sports - the French Federation and the Billiards 2024 organisation.
It was designed to showcase the three disciplines as a demonstration tournament to support a new format for the International Olympic Committee to accept billiards as an additional sport for inclusion in the Paris 2024 programme.
News last month that the Paris 2024 organizers had identified break-dancing, climbing, skateboarding and surfing as the four proposed additional sports for their Games was greeted with disappointment in WCBS circles.
Frederic Caudron led the men's team to victory in his discipline of three cushion going undefeated in all his matches. Cambodian Sruong Pheavy was the women's three cushion winner, also going undefeated.
Here is a picture of the arena and the side-by-side competition in each discipline.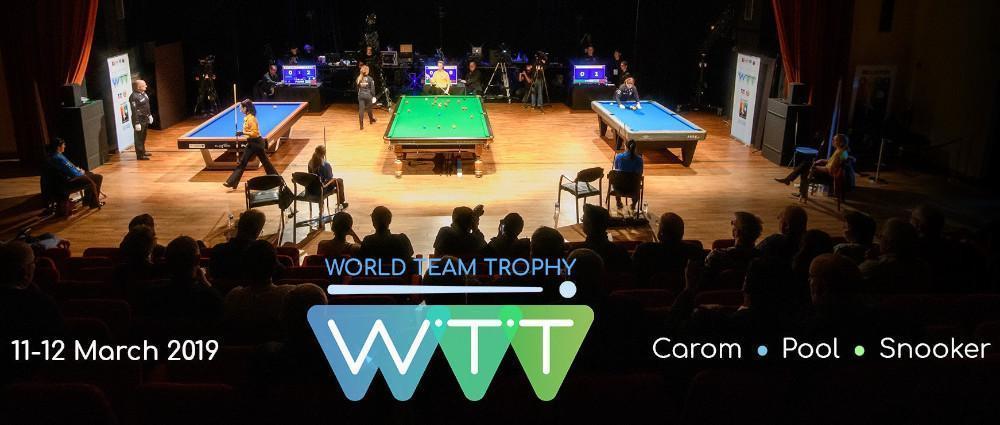 The victories in the unique event showcasing the combined cue sports was overshadowed by the failure in the efforts to make the 2024 Olympic Games. The WCBS has now set it sights on the the Los Angeles games in 2028.