Rui Costa Back On Top In Portugal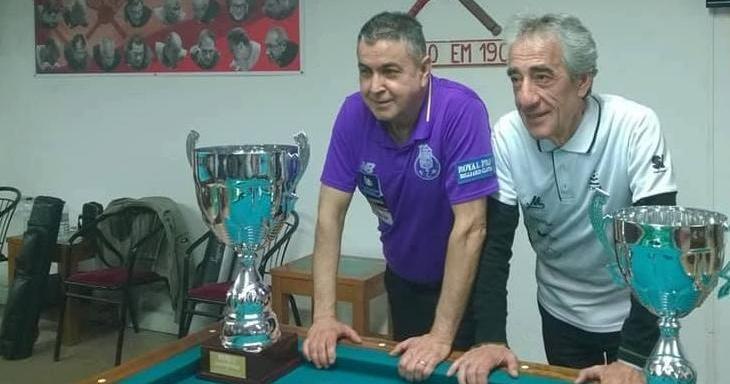 The Portuguese three cushion title is back in the hands of Rui Manuel Costa, the most successful player in his country. The 59-year-old FC Porto player was crowned the winner after a marathon of preliminary rounds and a final with eight players, in which he finished ahead of Paulo Andrade.
"I am so happy that I'm the number one again in my country", was his first comment. Two years ago was his last title, in total Rui Costa was eight times champion of his country.
Read more on Rui Costa's wonderful performance from our friends at Kozoom. Thanks to Kozoom for material and pictures used in this report.
And don't forget to check out Bert Van Manen's Carompedia for a complete history of the Portuguese National Championship.