Jung-Ju Shin Wins Second PBA Tournament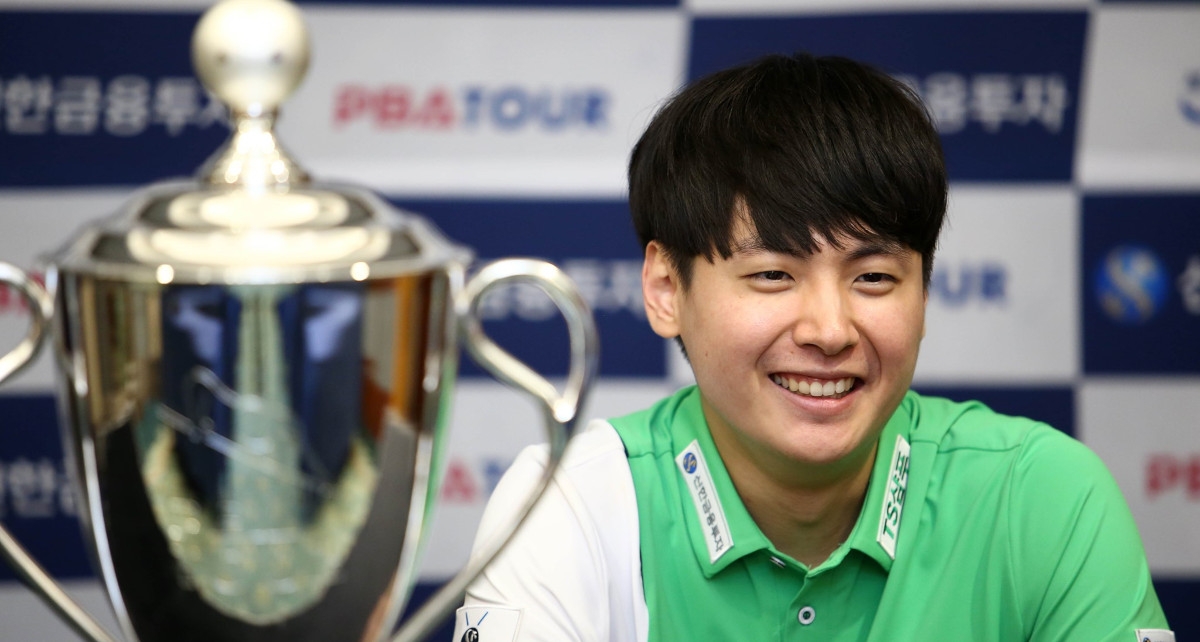 The 24-year-old Korean Jung-Ju Shin, best known for his two appearances on the podium of the Junior World Championships in 2015 and 2016, has won the second PBA tournament of 2019 hosted by the new Korean organization PBA Tour.
In the final, Shin defeated another Korean, Keon-hwi Cho 4-1 in sets. Korea's Nan-ho Shin was third and Javier Palazon of Spain took fourth.
Other European players who participated - and who will risk further sanctions from the UMB in their well-known ongoing dispute with the PBA - were: Filippos Kasidokostas of Greece who was eliminated in the quarters along with Birol Uymaz (Turkey), Frédéric Caudron (Belgium), David Martinez (Spain), Adnan Yüksel (Turkey), Kostas Papakonstantinou (Greece) and Allen Schröder (Germany), as well as Robinson Morales (Colombia), Pedro Piedrabuena (USA) and the Vietnamese Ahn Vu Duong. This group all took home a little bit of money for their efforts. Ahn Vu Duong was immediately removed from entry in the upcoming Verhoeven Open due to the sanction.
Other Europeans knocked out in the early round play included: Eddy Leppens (Belgium), Pierre Soumagne (France), Savas Bulut (Turkey), Tonny Carlsen (Denmark), Glenn Hofman (Germany), Carlos Anguita (Spain), Juan David Zapata (Spain) and Jean Paul de Bruijn (Netherlands). These last eight players returned to Europe empty-handed - sanctioned and broke.
The controversy over the ongoing dispute continues. Some say the PBA Tour is a success - especially from the money perspective with the winner in this event earning 75,000 Euros. Others say the rules are screwy and the quality of play is lower. Three cushion billiard fans around the world will be the ultimate judge as the PBA Tour rolls on - as does the calendar of the UMB.
Thanks to Kozoom and PBA Tour for pictures and story material in this report. Read more at Kozoom.