Caudron Breaks the Ice Winning His 1st PBA Event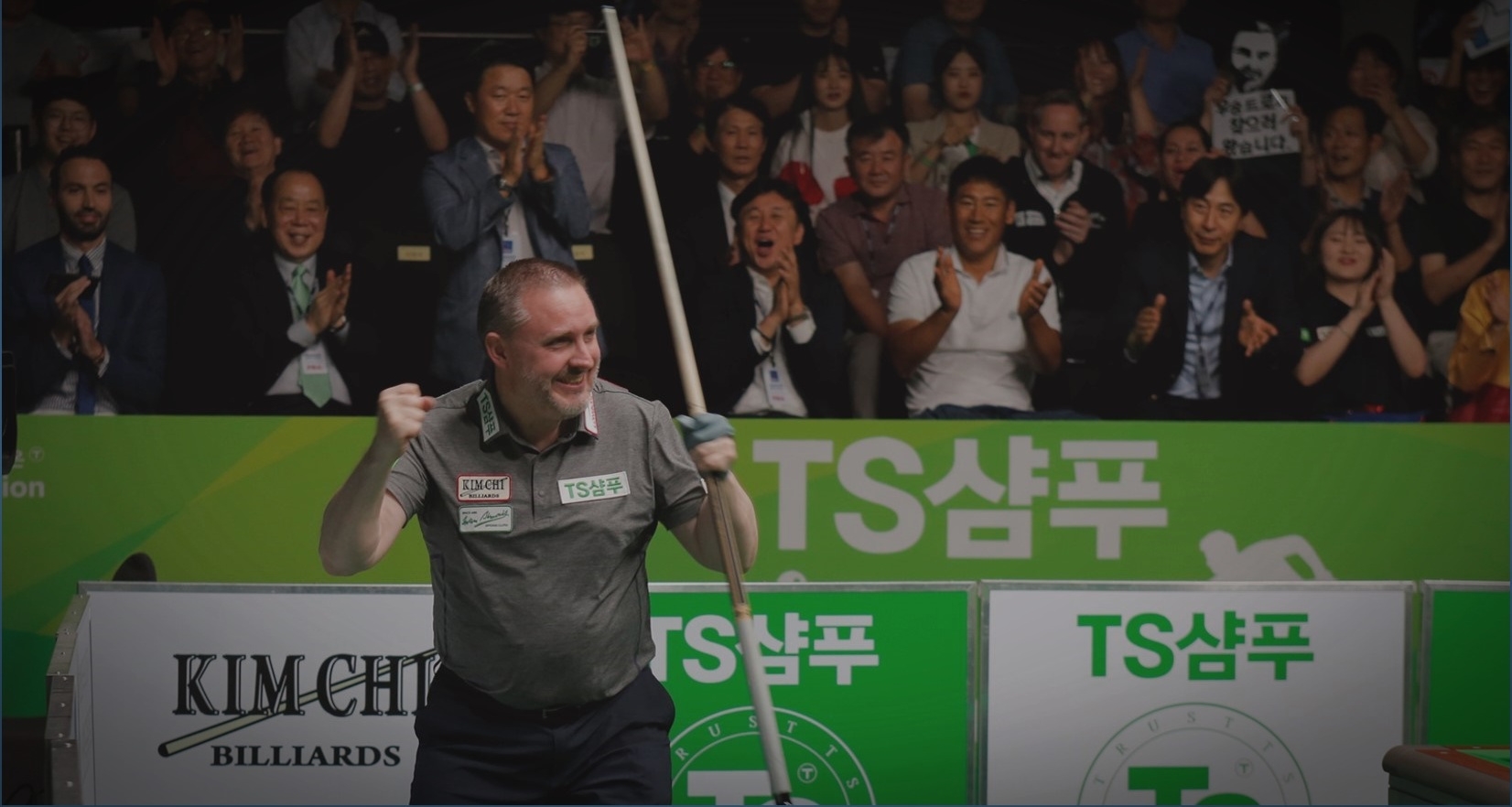 Belgian Frederic Caudron, the best known player in the newly formed PBA league in Korea has won his first event. The TS Shampoo tournament was the 4th in the fledgling organizations ambitious schedule. After three disappointing results at the start of the league play, Caudron finally found his rhythm to top the field and score a big win and the $84,800 first place prize.
Caudron was superior in his performances against Korean players, including a victory in the final against Min-Gu Kang 4-2. Filippos Kasidokostas from Greece lost in the semi-final to the same Kang: 3-2. Caudron played 2.111 on average throughout the tournament.
Fans of American Pedro Piedrabuena were once again disappointed as he lost in the second round. The tournament format includes the survival format in the preliminaries and set play in the later round head-to-head match-ups. The averages do not exactly equate to UMB and other International events as bank shots (rail first shots) are awarded two points. In women's play 27-year-old Ji Eun Kang won the women's final against 40-year-old Su-hyung Park.
Overall Filipos Kasidokostas still leads the list of PBA prize earnings with a little over $97,000. With his first big win Caudron is not far behind with just over $90,000. The other non-Korean players are all way back with less than $13,000 in four tournaments, and many with much less. To add to their woes, the CEB has declared the European players in violation of confederation rules and has followed suit with a suspension until July 2020. That means the PBA players from Europe are forbidden to play in UMB World Cup and other events, and now CEB events as well. Surely the pressure is on to win or suffer even more in the ongoing battle of International chess organization dominance.
Thanks to PBA and Kozoom for pictures and stats in preparing this report.