Dick Jaspers Wins Dutch Championship At Masters Tournament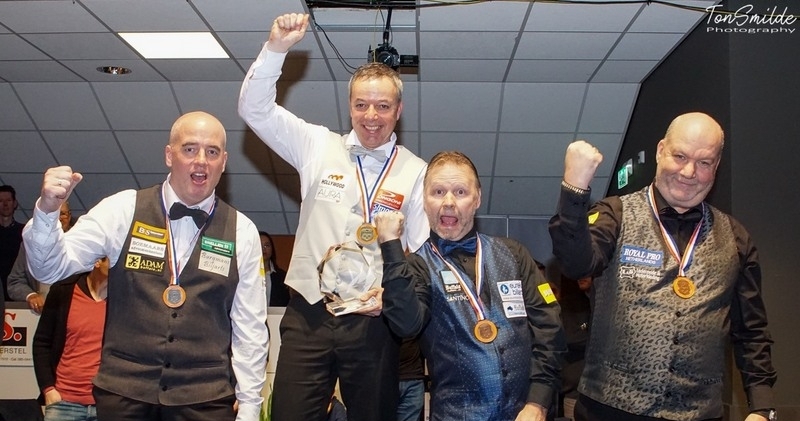 For the 20th time in the history of the Dutch Masters tournament Dick Jaspers has climbed to the top of the podium. Pictured above with Jaspers are the other top players from the Netherlands who shared the stage: Barry van Beers, John Tijssens and Harrie van de Ven.
In winning his national title Jaspers adds 30 ranking points to his number one position on the UMB list, making catching him all the more difficult for the world's top cueists.
In the final match van Beers was making his first appearance with a chance for the title. Although he played a good first half reaching a 21-21 tie at the midpoint, it was all Jaspers at the end to finish 40-26 in 31 innings.
The Dutch federation has many events scheduled on the 2020 calendar most notably the European Championship in July where Jaspers is the title defender.
Congratulations to Dick Jaspers 3-cushion champion of the Netherlands in 2020.
Thanks to Kozoom for pictures and material used in this report. For more about Jaspers and the event CLICK HERE.