Sung-Won Choi Wins UMB OneCarom Virtual Challenge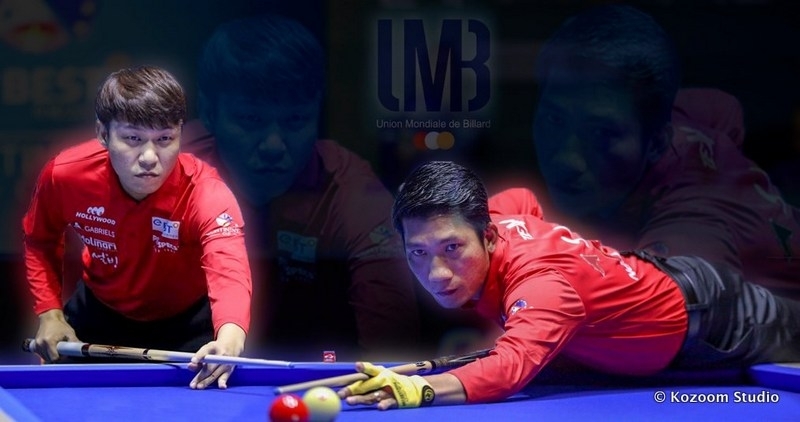 The Korean former world champion Sung-Won Choi (above, left) has won the second session of the UMB 4x10 Virtual Challenge after a strong final end rush. On the finish line, he beat the other Asian, Dinh Nai Ngo (above, right), by a two caroms margin: 75-73.
Semih Sayginer, who started badly on the final day, made an incredibly wonderful attempt to come back. With his run of 20 in the final innings, at lightning speed, the Turkish ball wizard was only nine points down the leader. But finally, it wasn't enough for the victory: Choi was the winner, Ngo second, Sayginer third and Torbjorn Blomdahl the last.
The Korean winner earned 1.000 euros for his victory, Dinh Nai Ngo 500 euros for his runner-up position and Semih Sayginer 500 euros for the best run in the tournament. Torbjörn Blomdahl could only shine with a run of nine in the final part, but could not interfere in the fight for the main prizes.
The final ranking over two days:
1 Sung-Won Choi 75 points (3,750)
2 Dinh Nai Ngo 73 (3,650)
3 Semih Sayginer 69 (3,450)
4 Torbjörn Blomdahl 59 (2,950).
Read more about this event with thanks to our friends at Kozoom who contributed stats and images for this report.