David Zapata Crowned PBA World Champion in Final Tour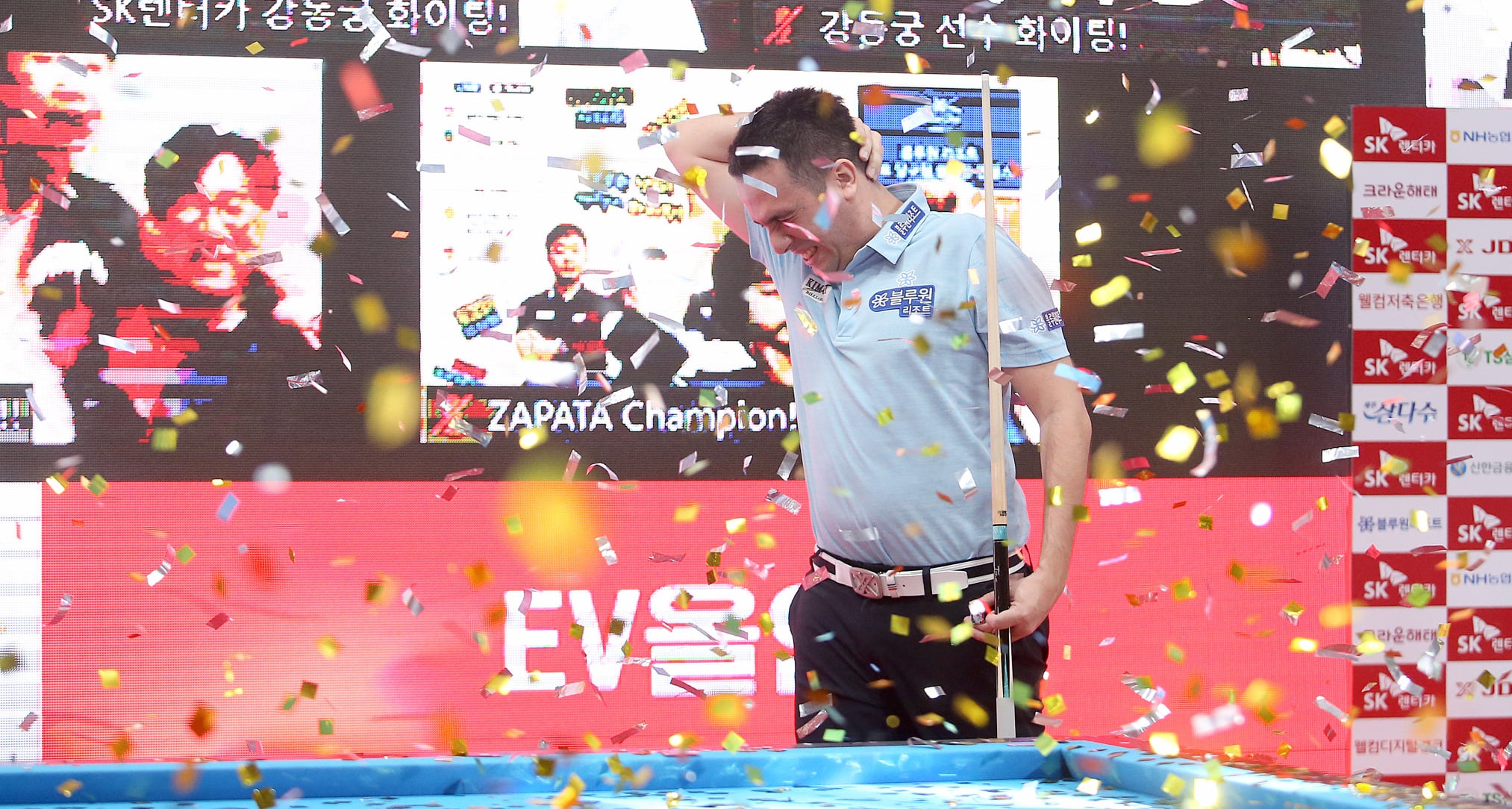 The not even 30-year-old Spaniard David Zapata instantly is the best paid billiard player ever. Even the legendary Belgian Raymond Ceulemans, with his 21 world titles in three-cushion billiards, has never earned that much with his rich record of championships as what the not even world-famous Juan David Zapata was overjoyed with on the podium of the PBA Tour on Saturday 6 March 2021, in South Korea.
The 220.000 euros cheque, a gigantic million in Korean won, has completely turned carom billiards history of carom billiards in three cushion billiards upside down. Out of nowhere, as a young Spaniard, David Zapata was the very first winner of the ' PBA World Championship', a title that is contested in traditional UMB (World federation) circles, but proudly announced in the professional PBA organization.
David Zapata defeated the very best, remaining Korean Dong Koong Kang in the final today, Saturday, after a furious battle for which 32 players had qualified after the regular tournaments. The undisputed contenders, like Frédéric Caudron, Filippos Kasidokostas and a few strong Koreans, were knocked down along the way. David Zapata, an extremely modest player from the famous Spanish billiard academy of José Maria Quetglas, grew to the best form of his young career and finally exploded in the best-paid tournament in the long history of three cushion.