Therese Klompenhouwer Wins the Jennifer Shim International
Twenty-eight women 3-cushion billiard players, including current and former women's world champions, assembled in New York at Carom Cafe for the 2017 Jennifer Shim International Tournament. Therese Klompenhouwer of the Netherlands repeated her 2015 victory and avenged who loss to Orie Hida in the 2016 Women's World Championship by beating Hida in the final match 30-22 in 27 innings with a high run of 8.
Results of all matches in the Imag Gallery below.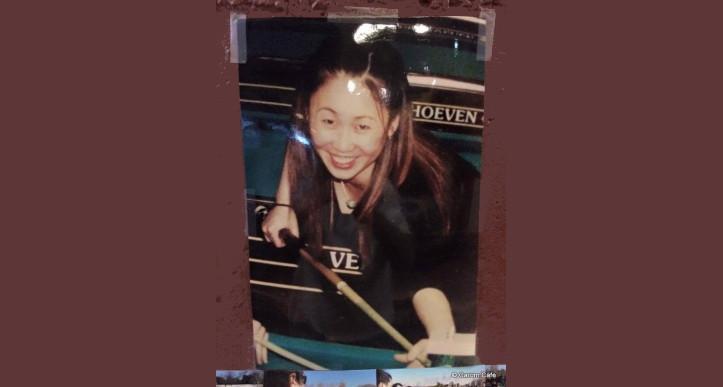 Originally conceived as an invitational event to highlight women 3-cushion players, the event was renamed in 2015 to honor a much beloved local player Jennifer Shim (Left) who was tragically killed in an incident of domestic violence.
Having participated in the 2013 tournament the new name was added to the event in 2015 for the first time. Now this much anticipated tournament attracts many of the best women players in the world who showcased their talents in advance of the Verhoeven Open Tournament that began later in the week. Many of the women players stayed on to play against the men in the Verhoeven (August 7-13).
The field of 28 were divided into 4 groups of 7 playing round robin to 25 points. The top two from each group will advance to the main tournament. Play began Friday morning and will continue through Sunday.

After the preliminary rounds the eight players were matched in a knock-out format. Results of the key matches and pictures of the players can be found in the Image Gallery below. Click on any image to open and enlarge!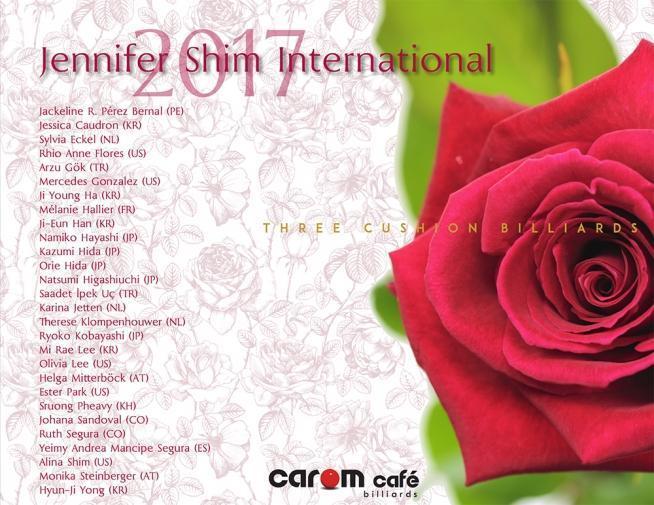 Thanks to Kozoom for their incredible LiveStream coverage. Re-play of key matches available to premium pass members.